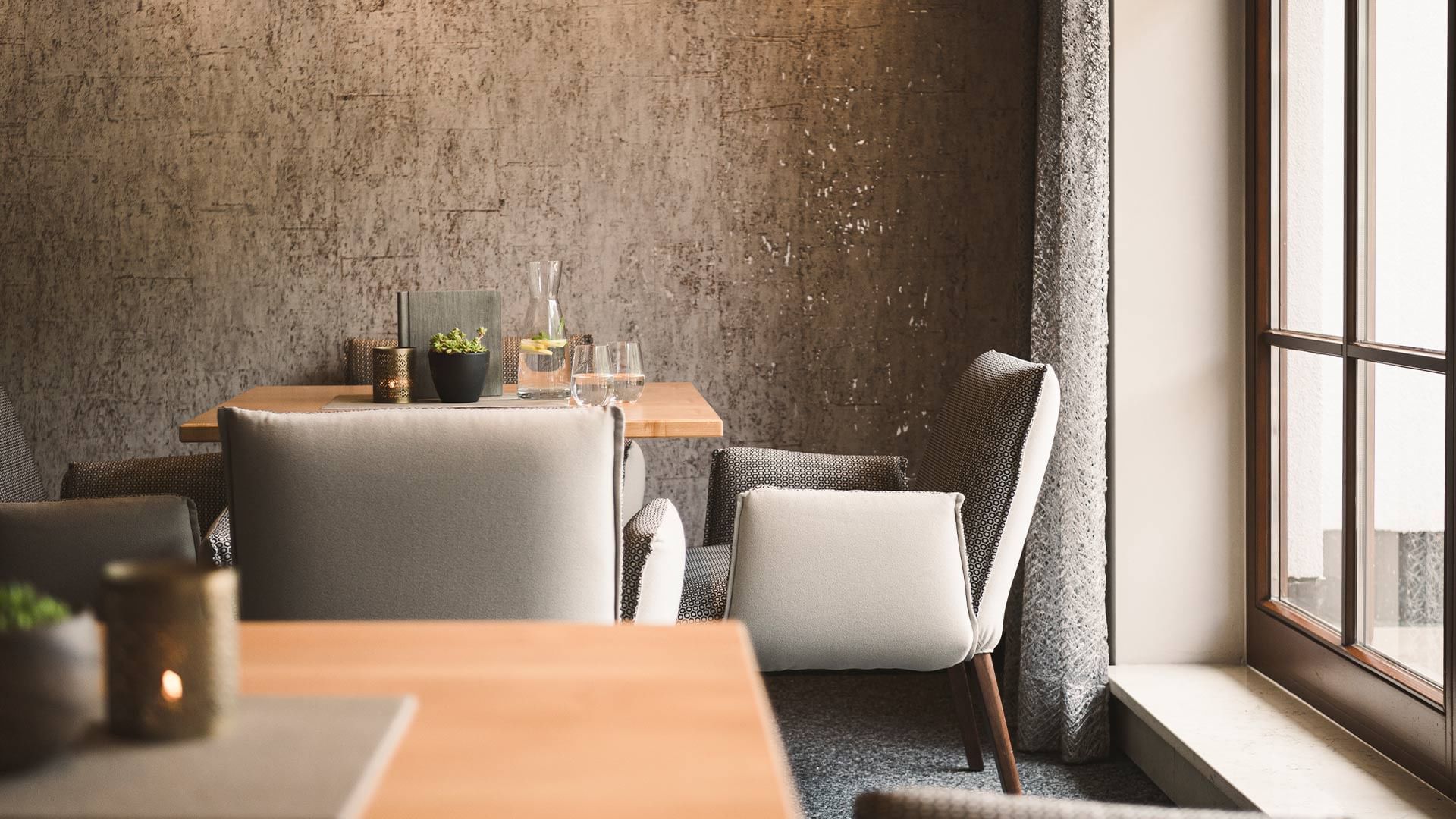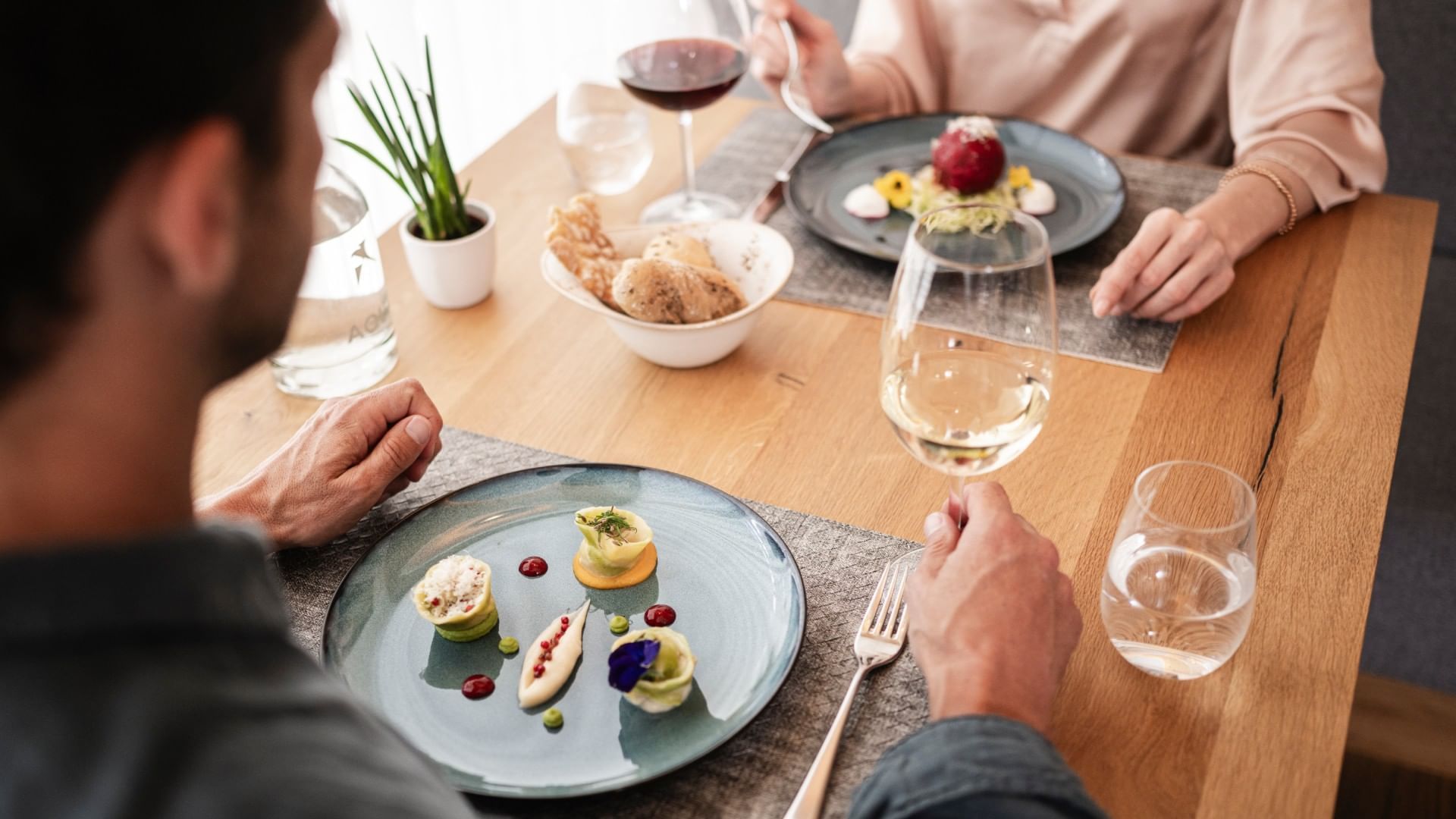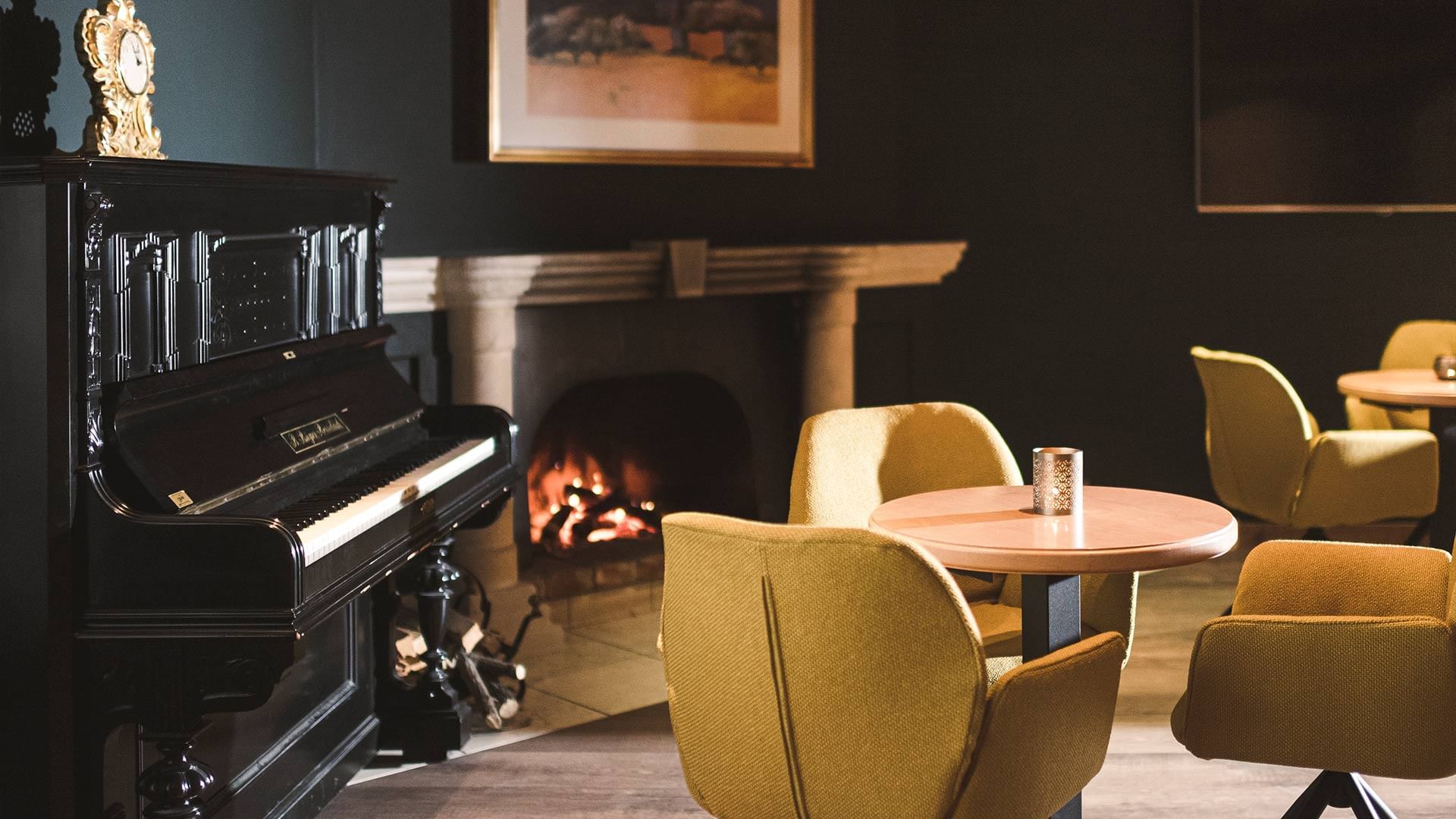 Classic meets innovative
Get a taste of South Tyrol
South Tyrol can be enjoyed in many ways, and nature, culture and cuisine are our special trump cards. And time and time again, the circle closes, because the one conditions the other: The region provides us with high-quality natural ingredients and raw materials, from which our motivated and passionate kitchen team creates the finest Alpine-Mediterranean delicacies. By the way, with our ¾-indulgence board, the pleasure begins in the morning and ends with the digestif after the gourmet dinner.
Our young, passionate kitchen team cooks for you in an Alpine-Mediterranean, authentic and cosmopolitan way: From a variety of dumplings to Italian classics and internationally inspired dishes.
New restaurant area for even more feel-good moments
Unique dumpling philosophy with classics and new interpretations. Let us surprise you!
Marende, a well-known tradition at the Falkensteinerhof
Hotel bar and sun terrace as the ideal meeting place for social hours
Authentic classics reinterpreted
Our passionate kitchen team is just as diverse as our regional cuisine itself. Here, South Tyrol cooks with Southern Italy - and with an extra portion of dedication. Alpine-Mediterranean flights of fancy characterise our cuisine, which is always authentic and cosmopolitan at the same time. Our culinary concept combines South Tyrolean down-to-earthness with the spirited influences of Italian cuisine. Join us as we look beyond the borders of our country and experience classic culinary art with an innovative twist. You can also look forward to a new variety of dumplings, some of which are internationally inspired. This is how we love the interplay of tradition and modernity on our plates!
Dietary habits
Indulgence for all diets
The Falkensteiner Hotels & Residences are geared to cater to the special dietary habits of their guests. Of course, we take your needs into consideration and conjure up delicacies to your taste in our kitchens. Whether vegan or vegetarian diet, gluten-free or low carb - with us you are in good hands with your demands: Morning, noon and evening. Please inform us already in the course of your booking, but in any case shortly before arrival, about your special dietary habits.
Our Falkensteiner luxury ¾ board
Breakfast
daily: from 7.30 am to 10.30 am
Afternoon snacks
daily: from 2.00 pm to 4.30 pm
Dinner
daily: from 7.00 pm to 8.30 pm