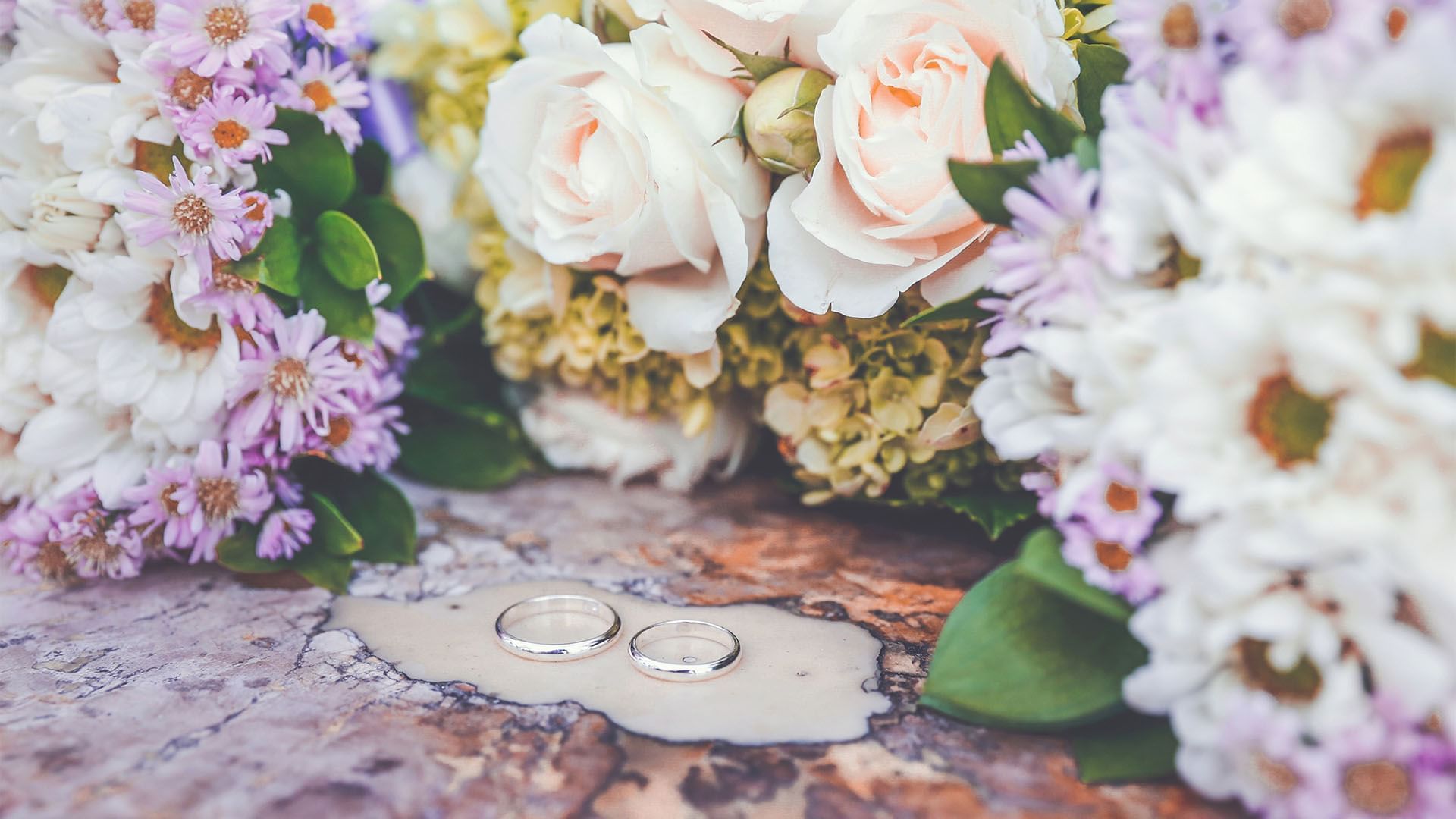 WEDDINGS
WHEN DREAMS COME TRUE
At Falkensteinerhof, we care about arranging the appropriate celebration for any age group and for any occasion. This was a key point for our founder Maria Falkensteiner, and we carry on this tradition in our lovingly managed Hotel & Spa Falkensteinerhof.
Whether an elegant celebration of a wedding anniversary with a refined menu, or a birthday celebration with the entire family – thanks to our individual consulting services your special day will become a truly special experience. Find out more about our event and wedding venue in Gitschberg Jochtal, South Tyrol.
For any celebration surrounded by loved ones, we're happy to reserve a space with suitable facilities and ambiance in our hotel for you. Our rooms and restaurants provide sufficient space for all gatherings. The room you select will be stylishly arranged with flowers and staged with the appropriate mix of decorative elements. Table place cards and menu cards, as well as matching table decorations, are of course included. For celebrations for two, we will gladly decorate your room in the appropriate fashion to fit the occasion in a harmonious combination of attention to detail. And for a very special rendezvous, we offer Private SPA and Private DINE options with high-class accommodation in our Panorama Suite.
Next to the stylish atmosphere, the culinary treats are the most important aspect of any celebration. We will spoil you and your guests with our culinary delights and while we put together a menu entirely according to your wishes. Our kitchen team will be happy to take any special wishes and preferences, as well as allergies and intolerances, into account as we use them for inspiration and prepare a meal tailor-made for your occasion.
After dinner, revellers are welcome to enjoy a long evening of music and dancing to round off your special day. Upon request, we can organise laid-back or more upbeat tunes depending on the occasion. Whether it's the sweet sounds of a harp during your meal, or a band for dancing after dinner – we have the right offer for any and all tastes.
Would you like a more extensive programme for your special day? No problem. We're happy to organise excursions to locations in the vicinity of the hotel, such as the Fane Alm, where you can enjoy an aperitif with the typical South Tyrolian Schuhplattler.
They are the highlight of the day and simply can't be missed. For women, men, or couples: We're happy to set up a hairdresser appointment for you, as well as make-up at our hotel. And of course, we're happy to let you know about our special spa treatments.