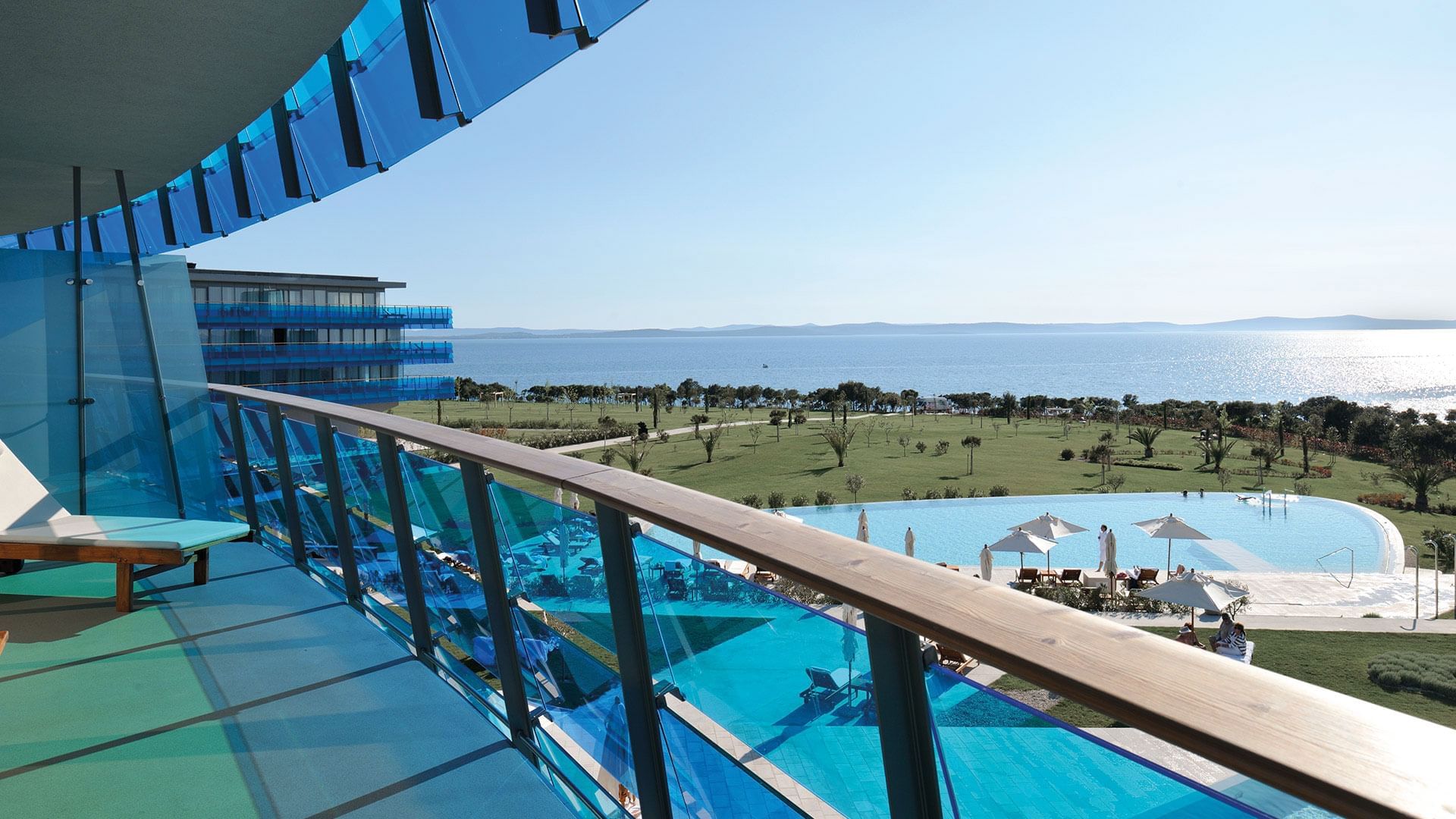 Stay at Falkensteiner Punta Skala
Resort, Hotel & Apartments in Petrcane
Choose from 5-star lifestyle hotel, spacious family comfort and private seafront apartment privacy with our selection of accommodation in Petrcane near Zadar.
Hotel & Spa Iadera
Premium lifestyle hotel on the Adriatic Coast
Experience an exclusive piece of paradise on the Adriatic coast. Let the gorgeous architecture of our Zadar hotel shaped like a wave take you on an unforgettable ride into the marvel of the Mediterranean. Enjoy panoramic views of the sea and take advantage of special experiences to refresh your mind and rejuvenate your body in the best spa hotel in Croatia.
Fulfill your vacation dreams with us by rewarding yourself with a stay at this 5***** hotel, just a stone's throw from the turquoise blue sea, offering a wide range of sports and outdoor activities, a world-class Acquapura spa and outstanding gastronomic choices.
Falkensteiner Family Hotel Diadora
Family-friendly vacation in Croatia
The best moments are those shared with your loved ones. Relax and have fun to the fullest in one of the most beautiful places in Croatia. Falkensteiner Family Hotel Diadora is all about families.
Our big family rooms are kid-friendly, having an additional room for children and little things like a stepping stool for children in the bathroom or bed rails in the children's room. And babies are granted a VIP status. Be together with your family and also have some "me" time. Let our specially trained staff entertain the kids, while you enjoy some well-earned time to yourself.
Premium Apartments Senia
Beachfront accommodation on the peninsula of inspiring holidays
Sometimes we wish we had a home with a seaview and a pool, a SPA, sports grounds and kids playground…and sometimes we can have that.
Falkensteiner Punta Skala Resort offers you the cosiness of home with hotel perks. Our Premium Senia apartments all have a seaside view, a beautiful spacious garden with two pools where you can relax on shaded sunbeds and a balcony where you can spend time watching the sunset with a glass of champagne in your hand. Life is good at Falkensteiner.