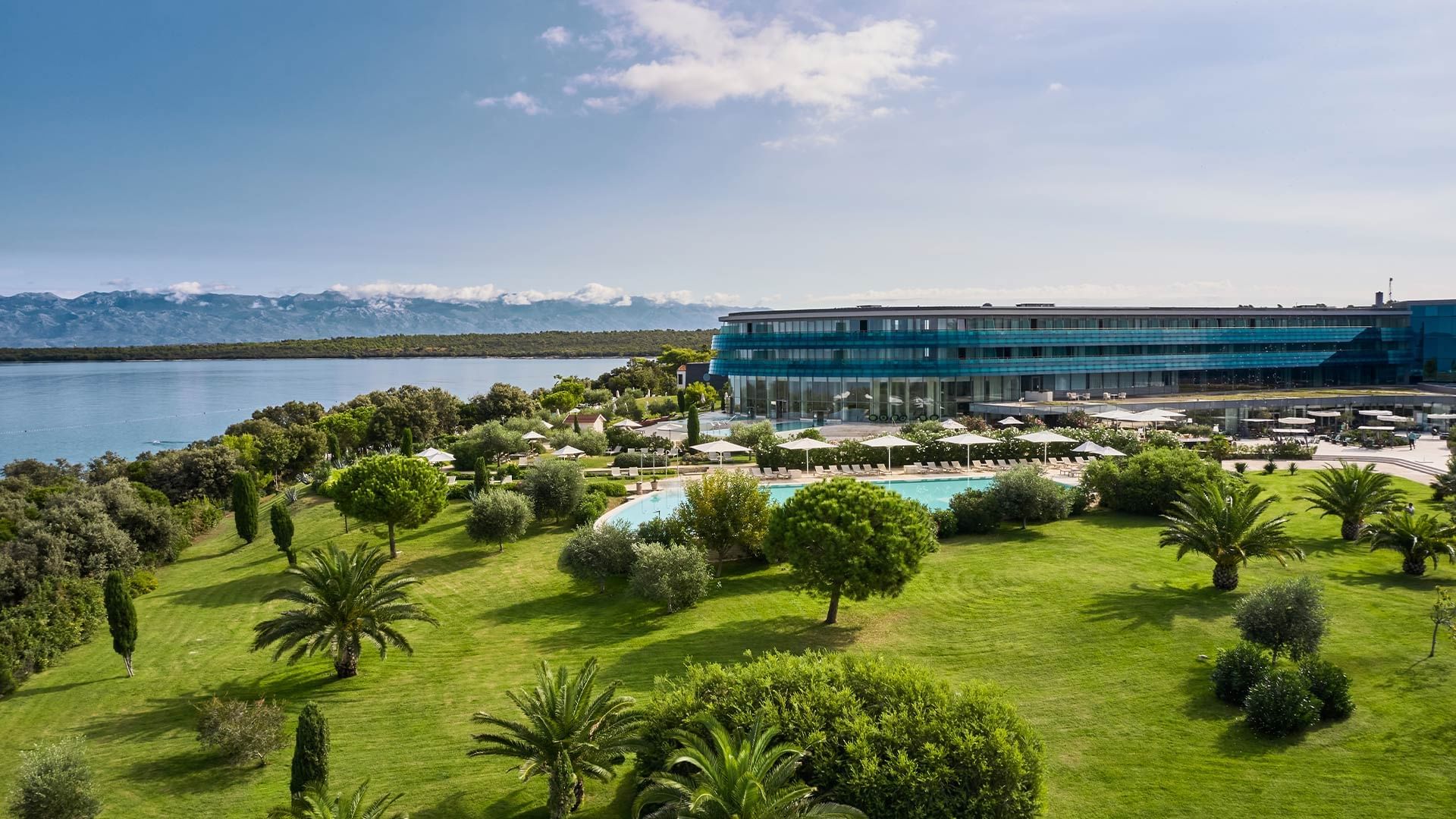 Sustainability
"It is our collective and individual responsibility …
to preserve and tend to the world in which we all live." —Dalai Lama
At our Zadar resort we are dedicated to sustainability and going greener every year. From cutting down on food waste and recycling to the usage of desalinated seawater in our spa zone and gardens, Falkensteiner Punta Skala resort also encourages its guests to be mindful of their water and towel usage.
Let's take care of our planet together.
As many of you know Punta Skala is a Green Resort within typical Dalmatian nature surroundings. Being environment-friendly is highly important to us.
We wholeheartedly support the e-car usage and therefore offer our guests free charging spots for them. The resort has 2 Tesla and 2 standard chargers for all other types of electric cars at your disposal. This is our contribution of assuring that this beautiful green place at the Adriatic Sea stays pollution free and an oasis of health and relaxation.

sustainable water treatment plant
Sustainability is a central corporate value for us. Therefore, topics such as environmental protection, water recycling, waste avoidance and optimized energy use are of great importance for our actions. Therefore, in Punta Skala we have implemented a complex system together with international experts that minimizes our "ecological footprint" in the long term. A water treatment plant supplies the water needed for daily use on the vacation peninsula and generates energy for heating and cooling. In addition, a fully biological purification system ensures that our environment is treated with care.
Water pump. Seawater is pumped from the sea into the plant at a constant temperature.
Energy generation. The sea water is used for cooling (summer) or heating (winter) the hotels and the apartment complex. This reduces the need for fossil fuels.
Desalination system. Part of the seawater is desalinated using an osmosis system and can be used as drinking water. The remaining water is discharged back into the sea.
Purification system. The waste water is purified by a fully biological sewage plant and stored with the collected rain and rinse water from the bathing facilities. The recycled water is used for toilet flushing and for watering the gardens.
Security is also a topic that is very important to Falkensteiner. Punta Skala is a gated resort with 24-hour security. The resort is car-free except for arrival and departure. We therefore ask you to use the central underground car park and not to leave your car alongside the streets or in front of the hotels.
"You cannot protect the environment unless you empower people, you inform them, and you help them understand that these ressources are their own, that they must protect them." —Wangari Maathai
We would be pleased to organize an interesting tour of our water purification plant for you. Visit our company building, the technical rooms and other normally closed areas under professional supervision. The tours take place on Tuesdays and Fridays starting at five pm. Our team at the reception of the Falkensteiner Family Hotel Diadora (extension 2911) will be happy to help you with registrations and information.
"Someone is sitting in the shade today because someone planted a tree long ago." —Warren Buffett
In the resort, great emphasis is placed on correct waste separation. For this purpose, plastic, paper and organic waste are disposed in separate containers. In addition, plastic plates, cutlery, bottles and cups have been replaced by reusable materials.
What is your contribution?
"It's the little things that citizens do. That's what will make the difference. My little thing is planting trees." —Wangari Maathai
Making only a small contribution still means contributing something. Share with us what you are doing to preserve the planet.