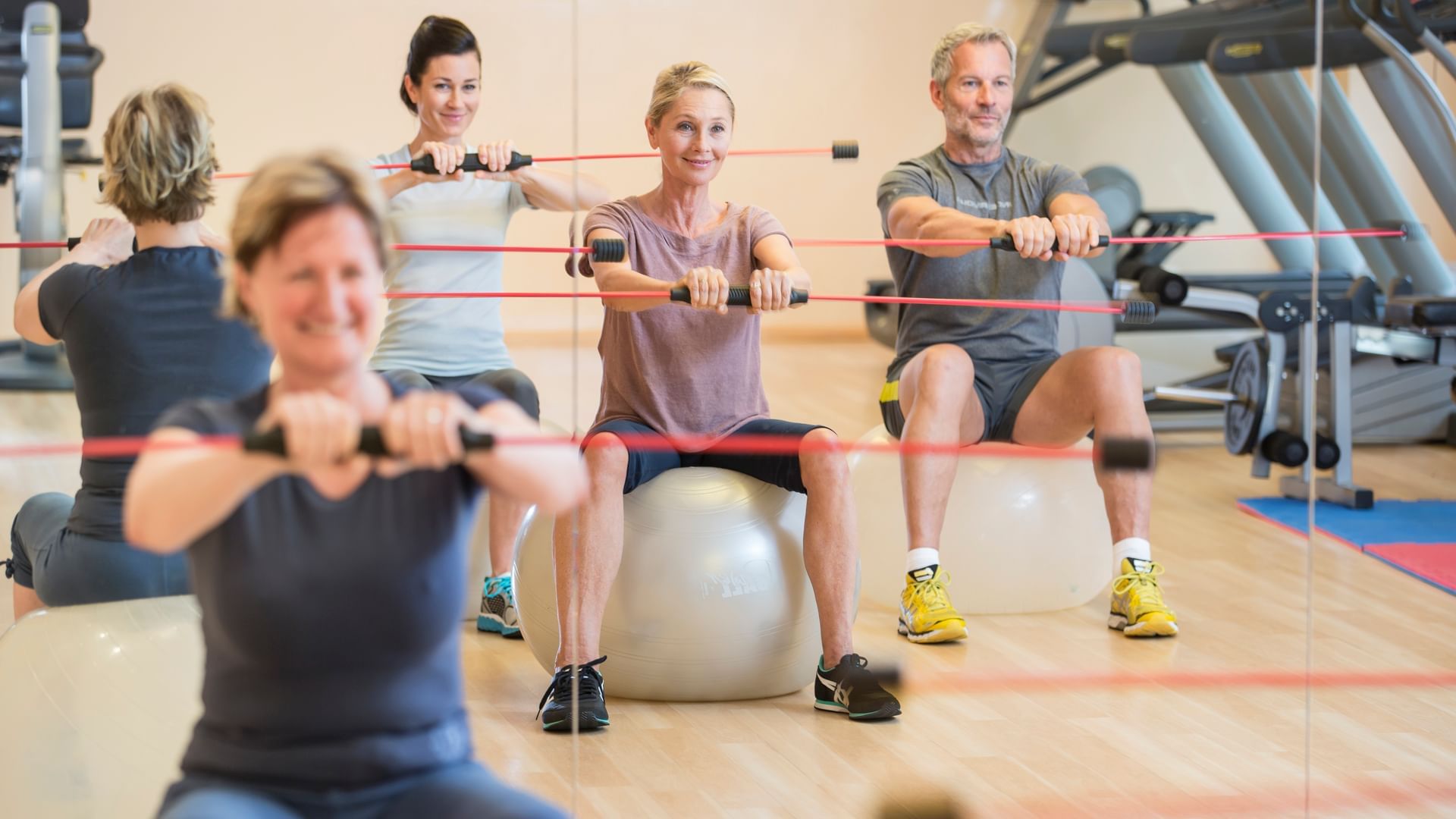 Immune System & Resilience
The immune system is of great importance for physical integrity. A complex network of different organs, cell types and molecules protects against potentially harmful influences and pathogens of the living environment and ensures timely degradation of damaged body cells.
Length of stay: from 7 nights - 20 treatments
Determination of heart rate variability (HRV) is used to analyze the stress state of the body. Increased stress leads to increased cholesterol levels and reduction of the body's defenses. Other specific laboratory results show us the state of the organism. A simple sleep history reveals any disturbances. A UKK stress test measures the fitness index, and enables the creation of an uplifting training plan.
The goal is to continually build and maintain the body's relatively fragile regulatory system. With the help of three S's, exercise (daily appropriate physical activity), healthy sleep and stress management, and a supportive proper diet, resilience has been shown to improve.
Primary diagnostics and medical coordination
Initial medical consultation, analysis of medical history
Blood laboratory
Accompanying monitoring of general well-being
Measurement of the autonomic nervous system
Consultation, analysis of examinations
Final medical consultation for check out, evaluation and recommendations
Documentation for the health insurance company
Hydrocolon - intestinal irrigation and revitalization of intestinal flora
Probiotic revitalization of the intestinal flora
Biostimulant cure with 7 intramuscular injections
Relaxing bath in the water of the in-house Alexandra spring with herbal extract and pack
Activated subcutaneous CO2 injections - circulation strengthening and anti-inflammatory treatment
Stimulation of blood circulation with bath in dry CO2 bath and oxygen inhalation
Traditional Chinese ear acupuncture
Stimulation of specific foot reflex zones
Energy Boost - Scottish alternating shower
Activation of energy flow with bioenergetic exercises
Traditional Chinese Chi Gong
Special techniques in the breathing school
Active movement with Nordic Walking
Strength building with circuit training
We would be happy to advise you in detail by phone or email to find out which health program suits your individual needs.
Our team looks forward to your inquiry.