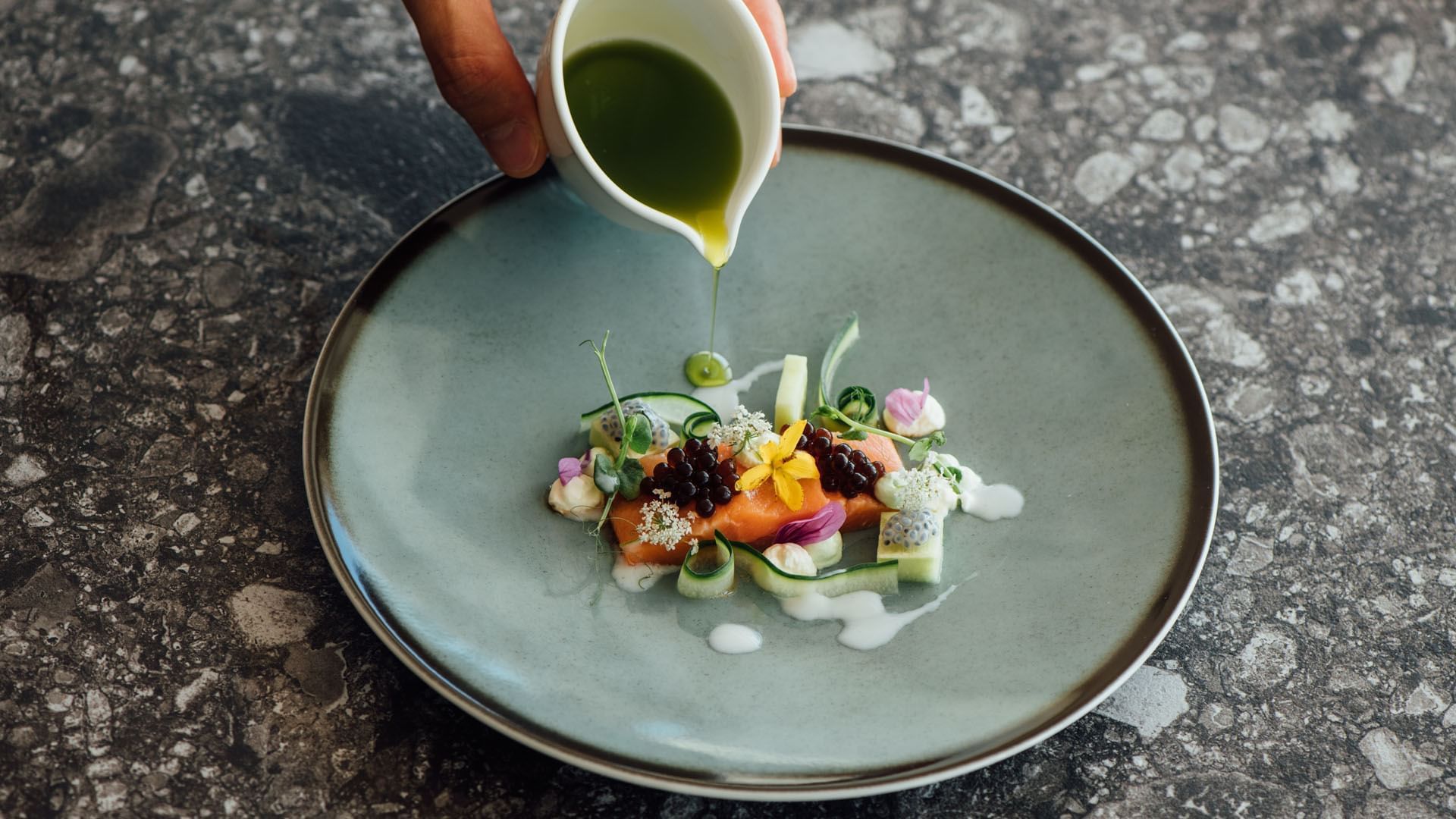 Metabolic Balance®
Detox - Nutrition - Weight management
A balanced metabolism is the key to long-lasting health. The program includes an individually determined meal plan after detailed diagnostics, with the goal of a sustainable adjustment of nutritional habits. Specially prepared meals in combination with specific supporting applications promote general well-being and noticeably and measurably improve vital energy. It is a holistic program for energy balance that can also be continued at home.
Length of stay: from 9 nights - 14 treatments
A detailed blood analysis (35 measured values) is the basis for the creation of the individual nutrition plan. In addition, we measure the heart rate variability (HRV) to detect the physical state of stress.
Review and - if necessary - correction of eating habits through a detailed meal plan, combined with supportive applications, allow for improved weight control and gradual optimization of all nutrition-related medical indicators. Restful sleep and general well-being lead to increased vitality and performance. The increased physical and mental resilience has a lasting effect in all areas of life.
Primary diagnostics and medical coordination
Initial medical consultation and analysis of medical history
Complex laboratory blood work
Accompanying monitoring of general well-being
Measurement of the autonomic nervous system (HRV)
Consultation with analysis of the examinations
Coordination meeting with the team of therapists, explanation and preparation of nutritional plan
Final medical consultation, evaluation and recommendations
Documentation for the health insurance company
Hydrocolon - intestinal irrigation and rehabilitation
Probiotic revitalization of the digestive tract
Tissue cleansing with Pharmos® Detox full body pack
Full body detoxification massages with cupping glasses
Stimulation of specific foot reflex zones
Relaxation bath in the water of the in-house Alexandra spring
Stimulation of blood circulation by means of a bath in dry CO2 with oxygen inhalation
Targeted activation of the lymphatic flow by means of lymphatic drainage
We would be happy to advise you in detail by phone or email to find out which health program suits your individual needs.
Our team looks forward to your inquiry.