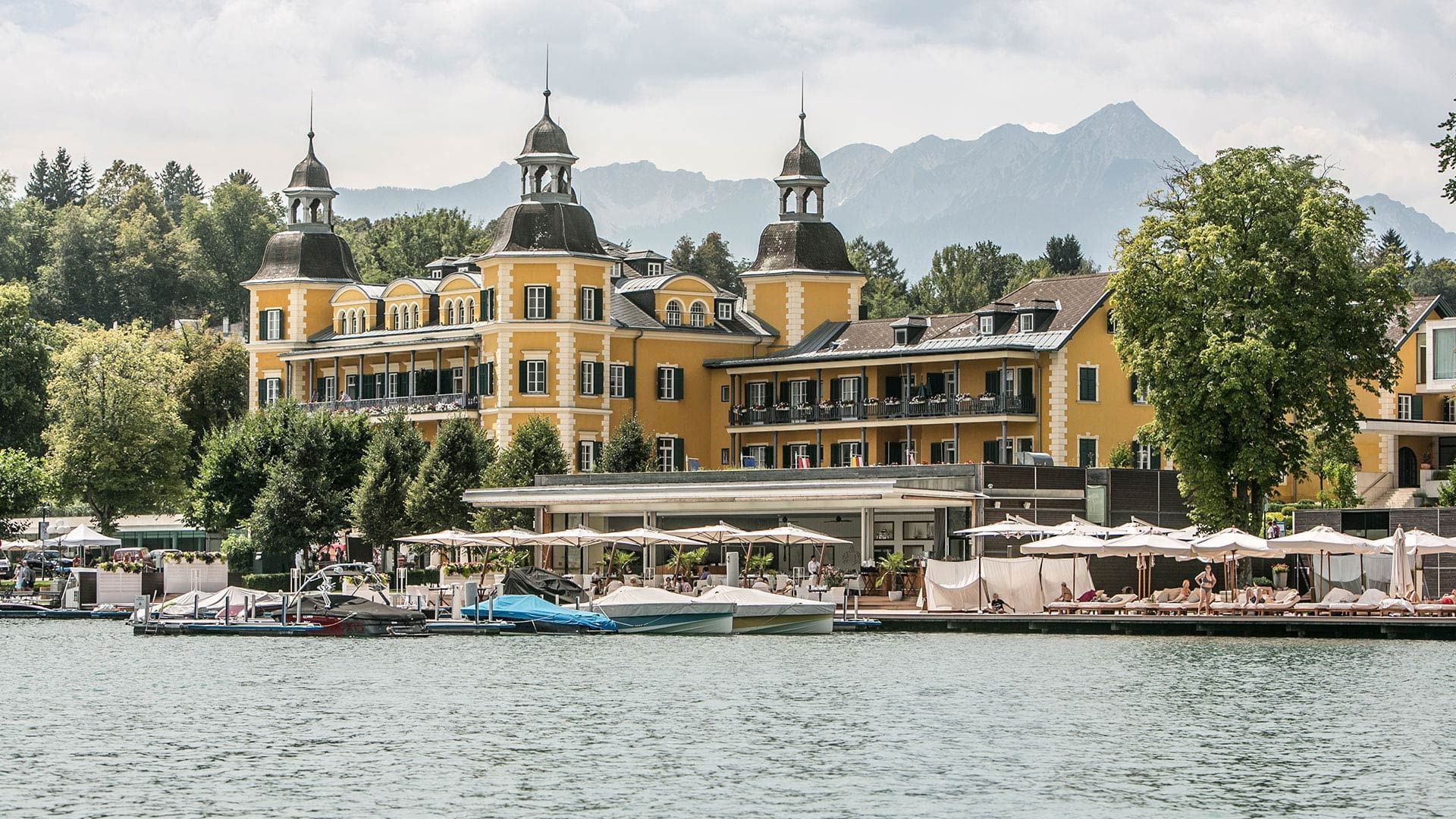 Slow.Living.Hideaway
A place of harmony and relaxation
Schlosshotel Velden is more than an ordinary luxury hotel. It's an indulgence hotel to experience with all the senses. Its exceptional location on the shores of one of the most beautiful lakes in Austria makes it an incredible attractive location. The exciting contrast between historic grandeur and modern architecture inspires again and again, its diverse gourmet and spa offer leaves nothing to be desired.
Luxury is a matter of enjoyment
Schlosshotel Velden has always been a special place to come to rest and to draw new vitality and energy. True to this tradition, today, as one of the leading hotels of the world, it sets completely new standards in the definition of luxury. The Slow.Living.Hideaway combines historic flair with modern architectural accents and a state-of-the-art philosophy. Located on the idyllic shores of one of Austria's most beautiful lakes, luxury means nothing more and nothing less than focusing on the essentials. Enjoy yourself consciously, in a completely relaxed way, slowly and with all the senses.
As you enter Schlosshotel Velden, you feel that you have arrived in a legendary atmosphere that invites you to linger. Far away from busy everyday life and the pulse of big cities, when you arrive at the hotel you will start to feel at peace with yourself. A feeling that continues to grow with each day that passes in this retreat. A place that invites you, with its culinary pampering programme, its spa offerings and its extraordinary architectural ambience to focus your attention back on your inner well-being and a harmonious pace of life.
Added value now lies in the details
It's often the small things that give us the greatest pleasure. The 104 rooms and suites at Schlosshotel Velden therefore not only invite you to pure relaxation, but are also highly individual and varied. Valuable drawings, paintings and sculptures refresh the eye and mind of the beholder. Special accents are created by temporary art exhibitions and an interplay of historical flair and contemporary architecture. The pleasure is rounded off by a varied gourmet and spa offer and the breath-taking view of the picturesque backdrop of the Wörthersee.