CULINARY DELIGHTS IN VELDEN
Holistic indulgence oasis in Carinthia
Discover the rich variety of flavours of Carinthia and a handpicked selection of slow-food variations of the Alpe-Adria region - puristically prepared in the Japanese way in our award-winning gourmet restaurant. Or enjoy a fine bistro cuisine and one of the most beautiful views of the picturesque surroundings directly on the lake terraces of the Wörthersee.
Fine castle breakfast with panoramic view over Lake Wörthersee 
Slow.Food gourmet cuisine with regional products and Japanese inspirations 
Beachclub & SPA Bistro in cooperation with Mochi Vienna
Á la carte indulgence at Seespitz Restaurant & Living directly on the lake
Multi-course Slow.Food menus in the salons Restaurant & Atelier with lakeside balcony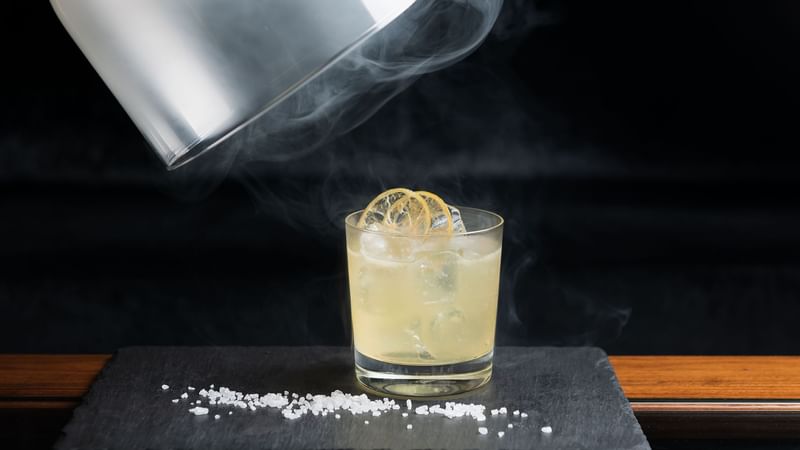 "Slow.Living" - slow and conscious pleasure - is also at the top of the menu at the Schlosshotel. If you are looking for something special, you will find a place where your wishes come true.
Not to mention the a la carte menu: not for nothing is the Schlosshotel Velden well known beyond the country's borders as a meeting place for connoisseurs, gourmets, foodies and all those who appreciate authentic local cuisine combined with charming, attentive service. The numerous restaurants, bars and lounges of the hotel are as diverse, varied and as individual as the tastes of our guests.
Eating Habits
For your holistic wellness, we focus on your individual dietary requirements.
Today many people have food intolerances or want to abstain from animal products entirely. For us, it goes without saying that we add to your holistic wellness on holiday, as well as with respect to food, by catering to your individual dietary requirements. If you have a diet which is vegan and/or gluten-free, we request that you inform us at the time of booking or a couple of days before you arrive.
Breakfast
07.00 a.m. - 11.00 a.m.
Seespitz Restaurant & Living
Daily:
from 11.30 am - 5.00 pm &
from 6.00-10.00 pm
Kitchen:
from 12.00 am - 4.30 pm &
from 6.00 pm - 9.30 pm
Salons Restaurant & Atelier
Thu -Sat: 6.00 p.m. - 10.00 p.m.
Unfortunately our Salons Restaurant and Atelier will be closed in September.
Beach Club
9.00 a.m. - 8.00 p.m.
Spa Bistro
12.00 p.m. - 6.00 p.m.
Schlossbar Charly Walker
5.00 p.m. - 00.00 a.m.