Discover the most beautiful destinations with Falkensteiner Hotels & Residences
Relaxed, active, adventurous, close to nature - the perfect vacation is different for everyone and is as individual as you are. The many different destinations of Falkensteiner Hotels & Residences are always united by one thing: picturesque landscapes or old towns and a distinctive quality standard. Whether you are drawn to the impressive mountains of Austria or South Tyrol, whether you prefer to spend your vacation relaxing in the spa, with the whole family on the beach or as a couple getting a taste of culture in an Eastern European capital - we offer our guests fun, relaxation and tailor-made vacation moments for all needs. Let us take you to the most beautiful places and immerse yourself in the culture and atmosphere of new places!
With its nine provinces and diverse influences of neighboring regions, Austria is an exciting destination that combines unique nature with local traditions - mountains, lakes, forests, traditional cuisine and exciting experiences await in many beautiful places.
Carinthia
Austria's southernmost province embodies the pure joy of life. In addition to its proximity to Italy and Slovenia, the country
and its people offer a wide range of opportunities to experience pleasure and feel at home in the Alpe-Adria region.
Styria, Burgenland & Upper Austria
Gentle hilly landscapes, hiking trails as far as the eye can see, regional gourmet cuisine and coziness to feel good. Despite all the differences,
many characteristics unite the provinces of Austria - the wide range of leisure activities and relaxed vacationing, whether you are looking
for adventures in nature, want to experience culture or relax in peace, is definitely part of these places.
With its prominent mountain peaks, smooth hills and sparkling lakes, Austria's smallest province offers everything that makes a holiday in the mountains unforgettable all-year-round. Surrounded by Germany, Switzerland and Liechtenstein, Vorarlberg stands for its unique lifestyle and fascinating variety of landscapes.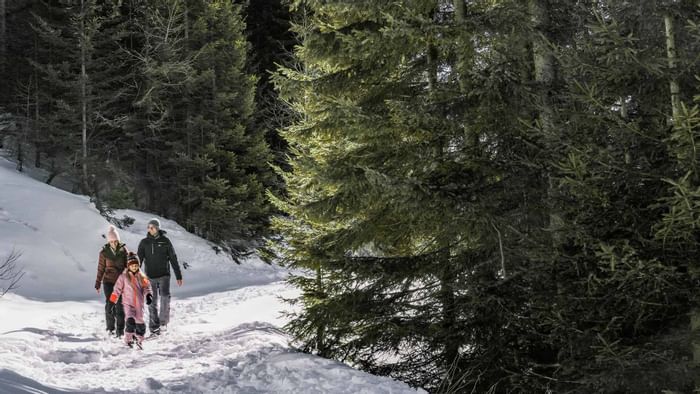 Hardly any other country in the world embodies pleasure as passionately as Italy. The dolce vita, which is known beyond all borders, is not only expressed in the pronounced penchant for delicious cuisine - much more, it stands for an unmistakable feeling of joie de vivre. Whether in the country's major metropolises, on the beach or in the peripheral countryside, the clocks go a little slower here.
Croatia not only has breathtaking nature with extensive coastlines, mountain formations and fragrant pine forests, but also has numerous historic old towns with a lively atmosphere and Mediterranean culinary delights to offer. From UNESCO World Heritage Sites to island hopping and the deep blue sea - there is much to discover here.
Even away from the Czech capital Prague with its imposing buildings and vibrant flair, a vacation in the land of castles and chateaus is worthwhile. Historical UNESCO cultural heritage meets the art of brewing, extensive nature and health-promoting healing springs.
In Slovakia, on a comparatively small area, you can find a lot of worth seeing corners to discover. True natural beauty such as mountains, valleys and rivers, castles and historic old towns contrasting with modern, up-and-coming neighborhoods and a lot of culture that tells of the country's deep-rooted tradition.
Bratislava is the capital of Slovakia and is also known as 'Beauty on the Danube' due to its location and historic old town. In addition to imposing buildings such as the lofty Bratislava Castle, which towers over the center, the city is characterized by an exciting flair, which results from a modern dynamic and the traces of the past.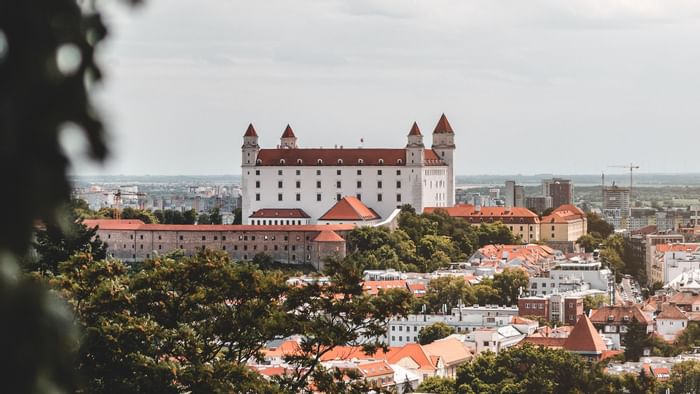 The Balkan state of Serbia can be understood as a link between the East and the West, resulting in a colorful country with diverse cultures, traditions and a very diverse society. Vacationers benefit greatly from this mixture when they go on a journey of discovery and find much more than spicy food and cheerful music.
In Belgrade, history and modern city life meet, optical contrasts result in a unique urban flair. Cafés and bars are bustling with life, traditional dishes are served everywhere and it is wonderful to relax on the riverbank or boat. Serbia's capital exudes an energy that you should experience firsthand.