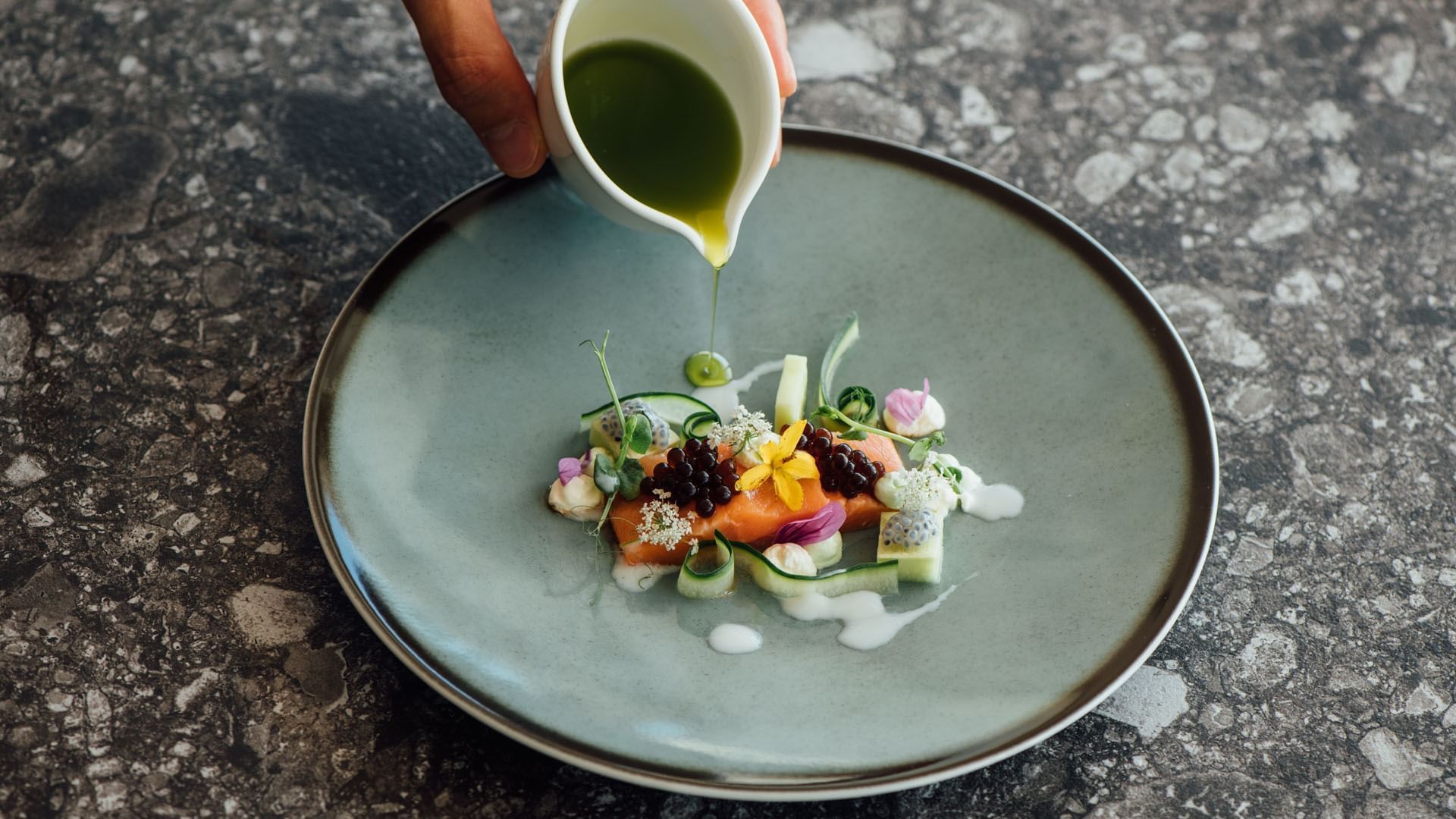 METABOLIC BALANCE® MED RETREAT
Detox. Nutrition. Weight management.
7 nights nutrition & metabolism program according to Metabolic Balance®
The need
A metabolism that is fueled and thus functioning by an individualized and healthy diet is the basis for a new quality of life, vitality and energy. Regeneration and growth processes, the oxygen supply to all organs, detoxification via the liver, a balanced acid-base balance are regulated by the various metabolic functions. The aim of this health program is deep, holistic relaxation and optimization of the ability to regenerate quickly.
The diagnosis
A two-part diagnosis based on a detailed blood analysis (leukocytes, erythrocytes, glucose, cholesterol, uric acid, hemoglobin, hematocrit, MCV value, MCHWer) is the basis for an individual diet recommendation. In addition, an HRV (Heart Rate Variability Measurement) is used to determine the current state of the sympathetic and parasympathetic nervous system.
The therapy - benefit & learning effect
Through an individual nutrition plan and an analysis of the current inner state and centering on the inner core, metabolic functions are optimized on the one hand and internal blockages are balanced on the other, thus laying the basis for long-lasting vitality.
Included package services in detail
Health check with blood sample (blood laboratory)
Vital substance analysis
Measurement of the vegetative nervous system (HRV short-term measurement)
Evaluation & medical coordination discussion
Medical transfer to check out
1x Balance Signature Ritual 60 min.
1x lymph base wrap
1x liver detox ritual
1x No Tox Massage (80 min.)
1x personal coaching (30 min.)
2x detox base bath
Welcome talk with the competence team on the day of arrival
Individualized metabolic nutrition plan and nutrition
5x relaxation, balance or activation according to the HRV analysis
Daily workshops and impulses on the subject of health
Daily use of the Acquapura SPA with ritual infusions
2x briefing on fitness / coordination / strength / flexibility
1x cooking class (90 min.)
From 2.749,00 € for 7 nights in the Junior Suite Superior including personally tailored Metabolic full board.