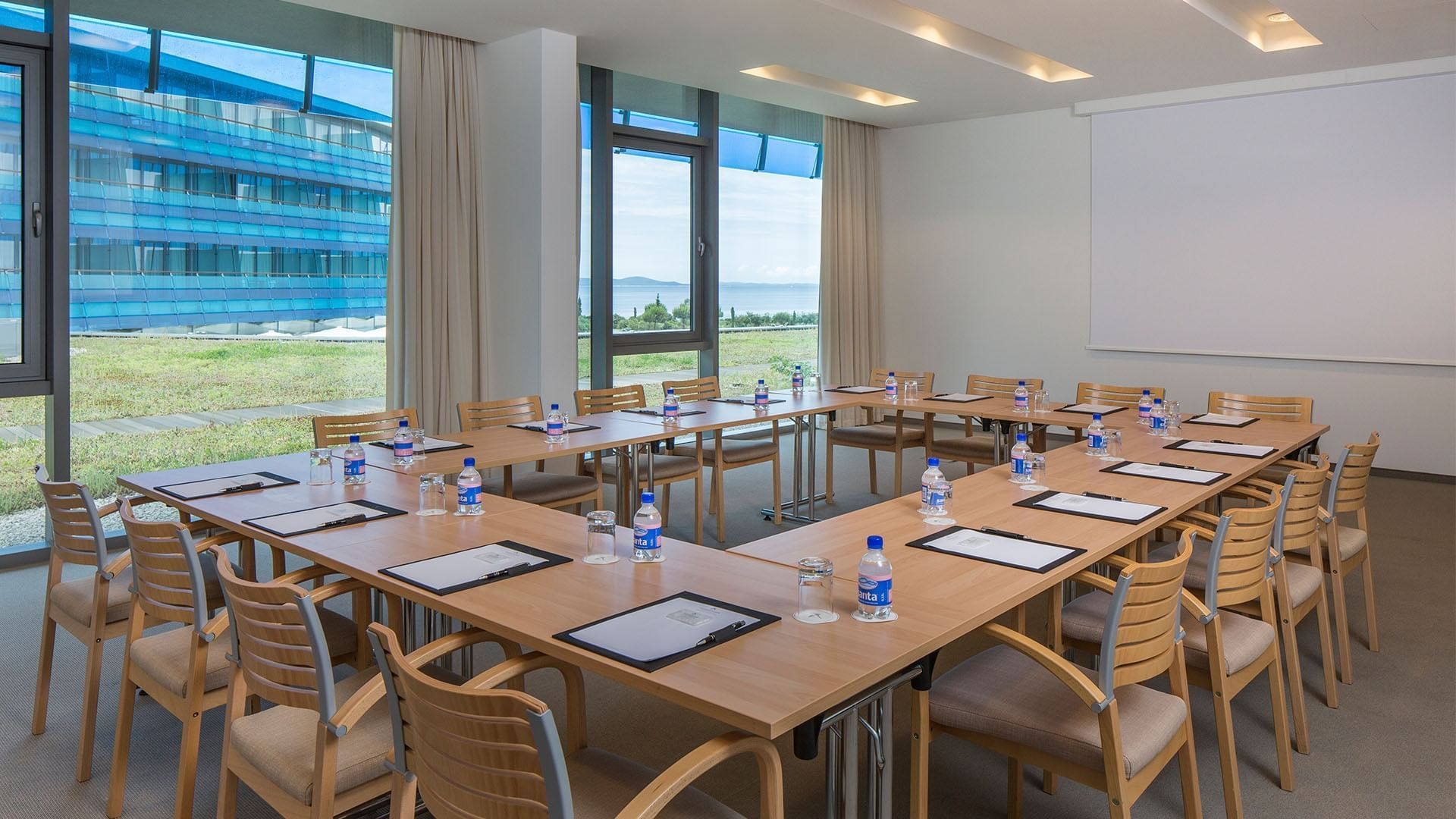 Meetings & Celebrations
Work & life balance directly at the sea
Cutting-edge equipment and Mediterranean design will make your event an unforgettable experience, and the wellness area in Croatia's top SPA Hotel guarantees top-quality relaxation after a long day. From small to big events, car launches or specialized celebrations – feel free to send an inquiry. Our Petrcane business hotel creates tailor-made offers and programs for each request.
1 meeting room (dividable)
3 Break out rooms
2 board rooms
Conference foyer with cloakroom & business centre
Natural light
Wi-Fi, high speed internet connection
Air conditioning, microphone system, state-of-the-art conference equipment
Falkensteiner Hotel & Spa Iadera, the seminar hotel in Zadar, will give your event the perfect ambience with its unique blend of modern lifestyle and Mediterranean comfort.
Are you planning a corporate event or a celebration? Then you are exactly right with us, because the Falkensteiner Hotel & Spa Iadera offers the right solution for every occasion. Contact us today! Together we plan your next event at the Falkensteiner Hotel & Spa Iadera.