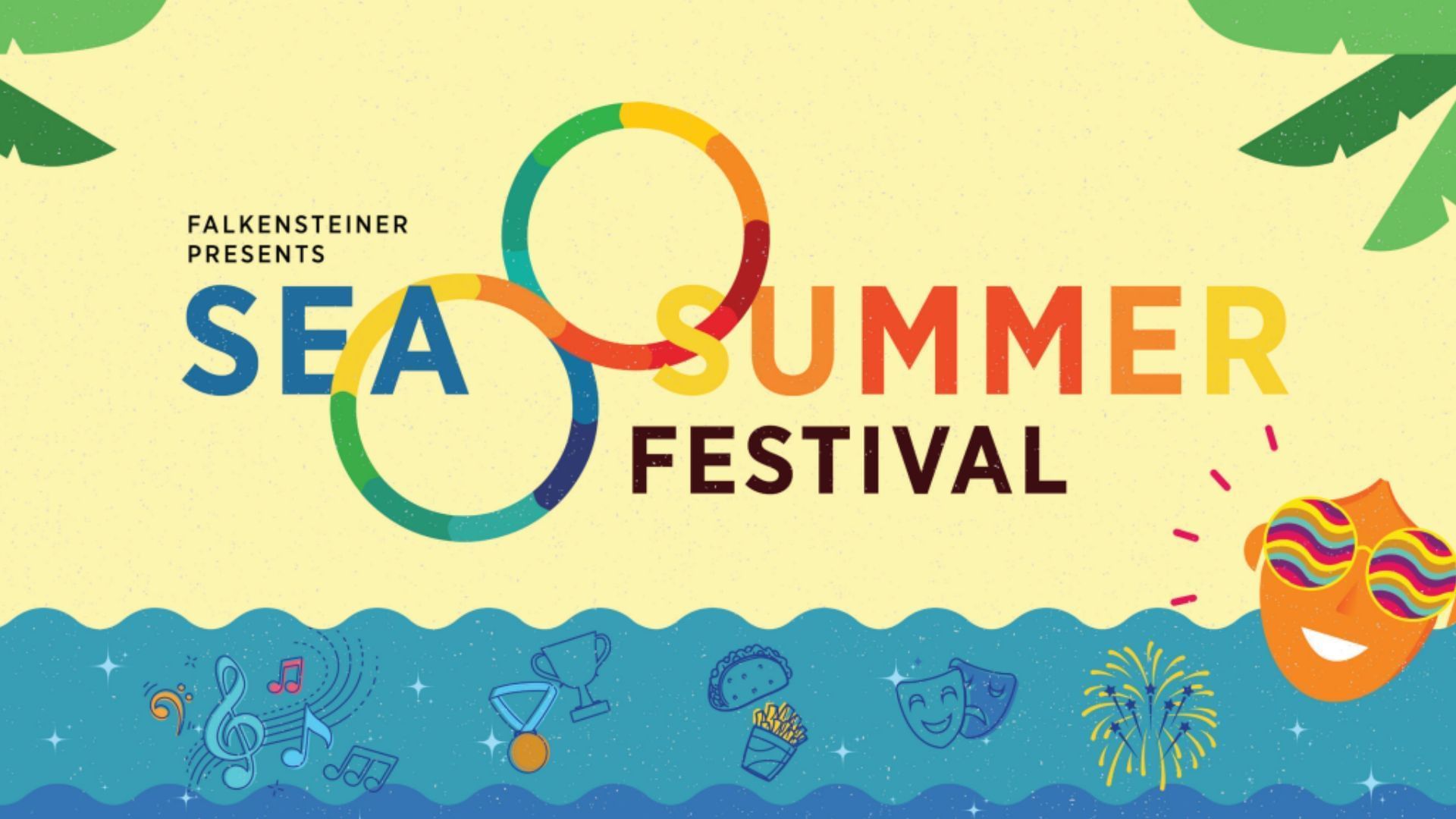 SEA & SUMMER FESTIVAL
The magic of summer awaits you at Falkensteiner Premium Camping Zadar!
Enjoy the magic of summer with our selection of entertainment - from exciting DJs, themed parties and tournaments to open-air cinema, theatre shows and delicious food. There's something for everyone at Falkensteiner Premium Camping Zadar! Enjoy the summer to the fullest by trying out camping like never before and celebrate with us the beauty of life!
Celebration of the season with 60 days of fun
Destination for those who love the sea, summer, music, food, and fun
Top-of-the-line entertainment for all ages
Special selection of street food delicacies with unique local flavours
Music nights with DJs, live concerts, and pool parties
Open-air Summer Fun
An unforgettable summer awaits you: Time for sea, sun & fun!
Welcome to Falkensteiner Premium Camping Zadar's Sea & Summer Festival! This festival offers an unforgettable experience for the entire family all summer long. Relax on the beach while enjoying breathtaking sunsets, the smell of the sea, and the energy of our performers & entertainers. We guarantee a summer you won't forget!
Summer Magic
Come to the Sea & Summer Festival and make memories that last a lifetime!
Our Sea & Summer Festival at Falkensteiner Premium Camping Zadar is the perfect place to enjoy the best of summer. From music nights full of dance to exciting cinema & theatre shows, delicious street food delicacies to sports & family fun for all, you won't find a better place to spend your summer! We have special events lined up to make sure you have the best time possible. So come join us and make some memories that will last a lifetime!
Sports & Family
Sports & Family: Fun, relaxation, and bonding all in one!
Sports & Family is the perfect combination of fun and relaxation for the whole family! Enjoy the PlayStation Championship to show off your gaming skills, or relax at the Sunset Spa for family time to unwind. You can also bond with your family in a fun and competitive atmosphere with our Family Games Evenings!
Special Events
Have the perfect time for every occasion!
Premium Camping Zadar is the place to be for all your special events! Come join us for the Teen Party and kick off the start of summer with an unforgettable night of dancing, music, and fun or witness the spectacular Fire Show and be mesmerized by the beauty of the fire performance. Finally, say goodbye to summer in style with the Goodbye Summer Fest. Enjoy live music and entertainment, fun games, and delicious food. Celebrate the end of summer and have a blast at Premium Camping Zadar!