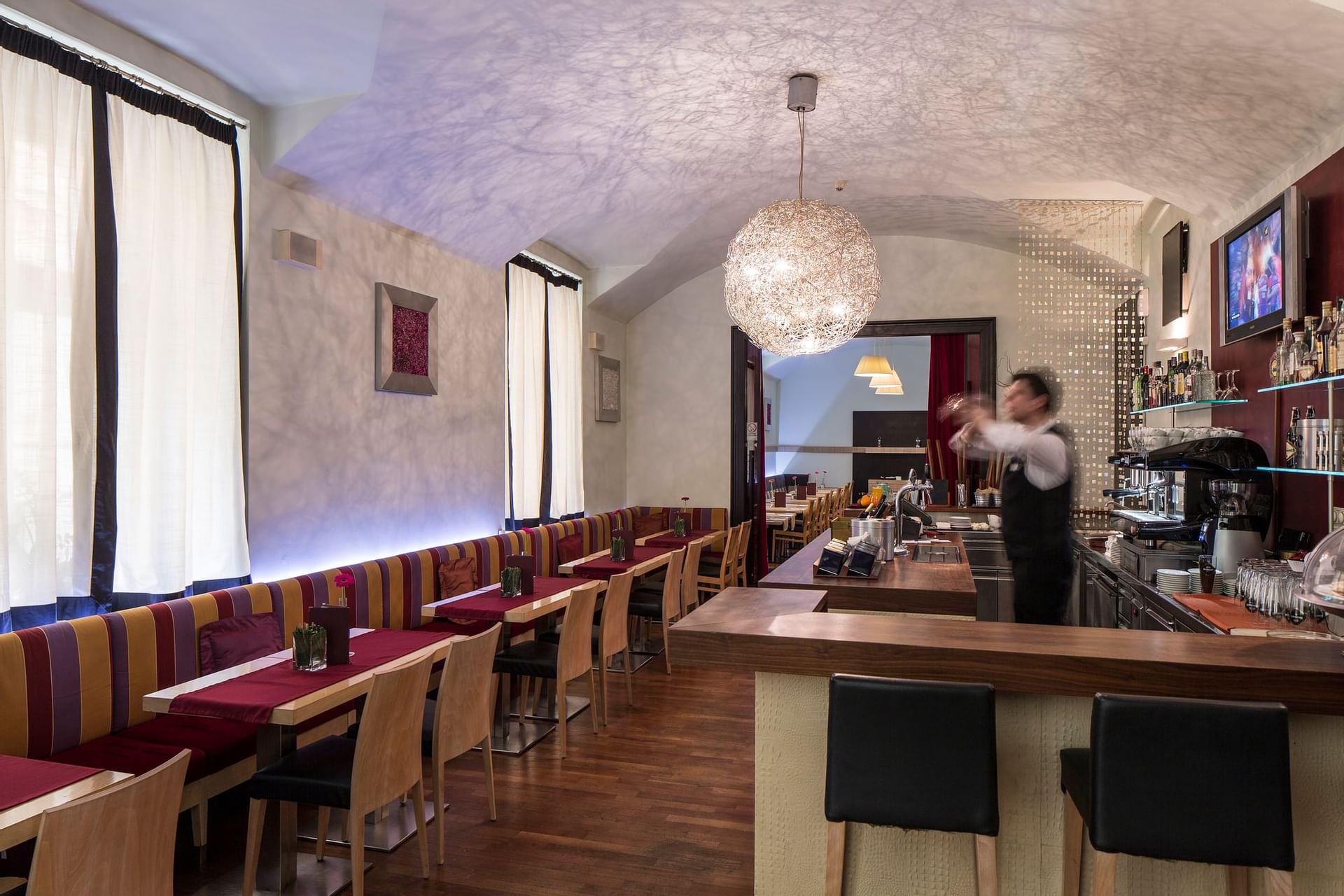 The duration of the sightseeing balloon flight is approximately 50 to 90 minutes. The whole event usually starts by the meeting of
participants at the starting point or at a pre-arranged place. Here you will be introduced to your pilot, who explains how the balloon is assembled and controlled and what to expect during the flight. When assembling and packing the balloon,
you will have the opportunity to practically test your knowledge.
Cooking together beautifully complements personal development and teambuilding. Get to know your colleague outside of the office. Break all the ice in attractive aprons and wooden spoon in hand at a carrefully selected venue and under supervision of exeriened Chefs..Everyone is awarded with a wooden spoon and a diploma.
The tour starts in vineyard near Prague Castle. You will taste wiine in a gorgeous place with view of Prague . After you will continue to the city center to another two selected restaurants, where you will try some other wines accopanied by assorted snacks. Duration of the activity is 4 hours.
Enjoy a great driving experience during a race in the largest and most modern go-kart arena in the Czech Republic. The arena is located within 25 min. drive from the city center, it is heated and perfectly designed for group events.
Our event team is looking forward to welcoming you!