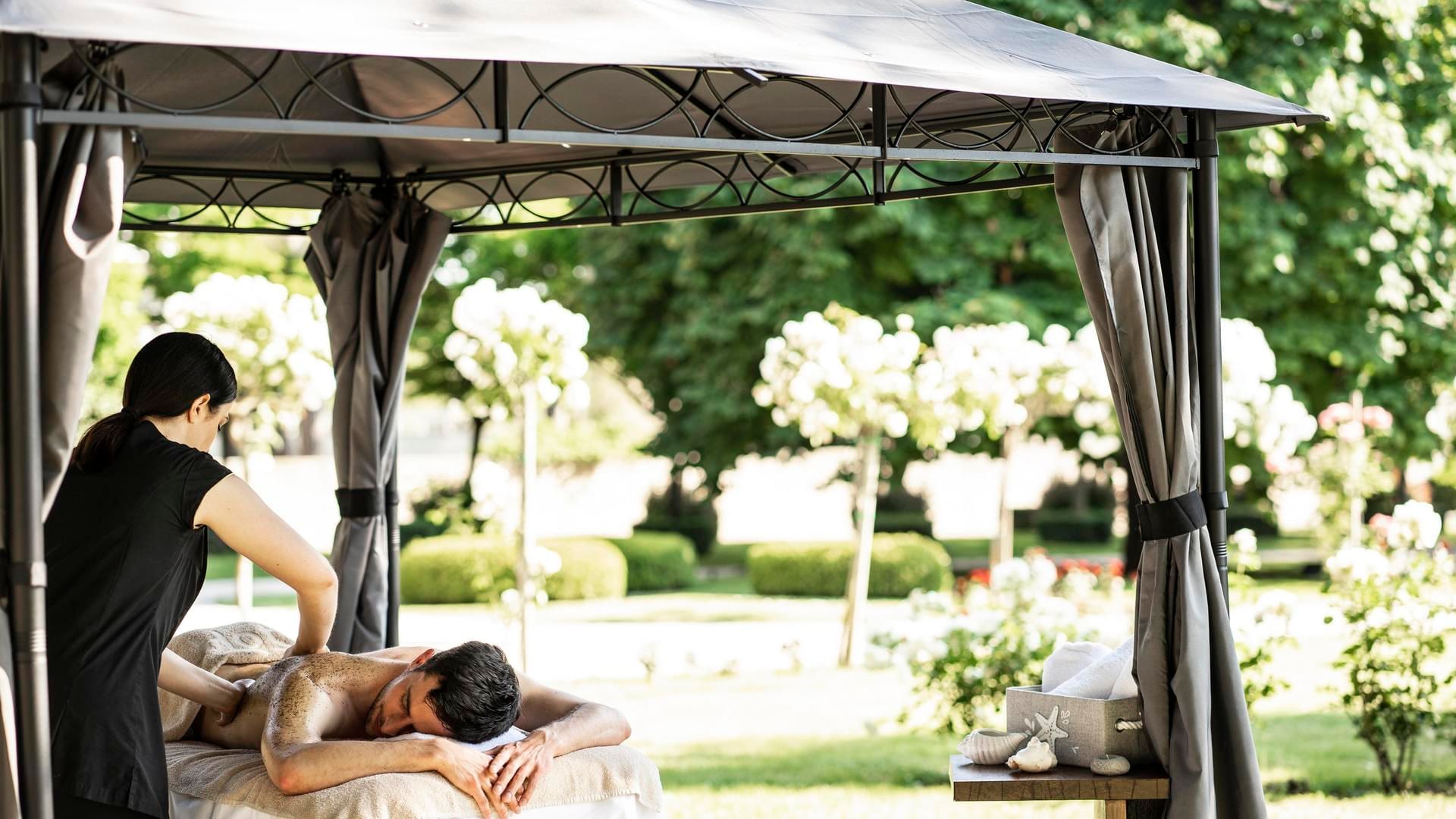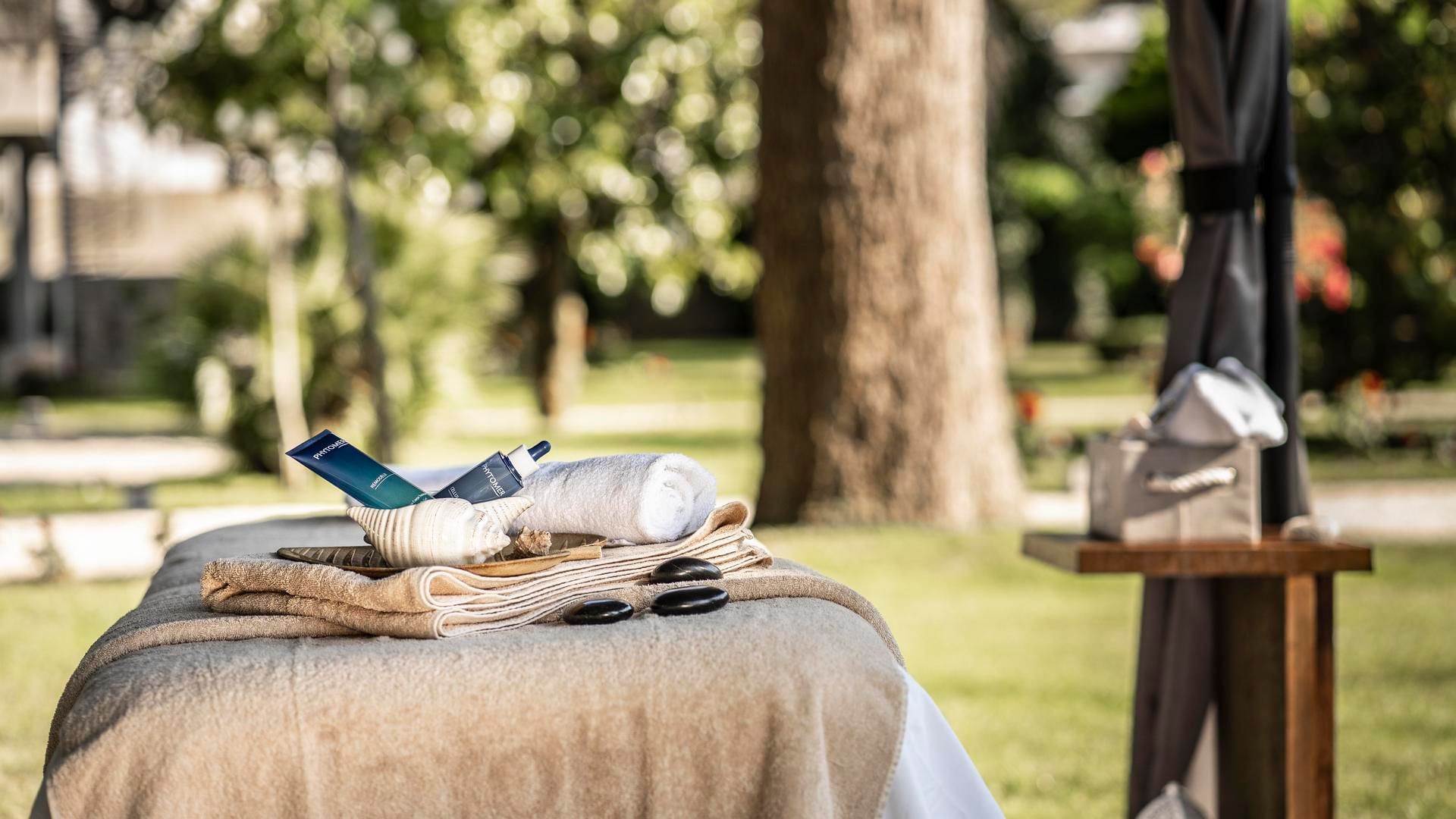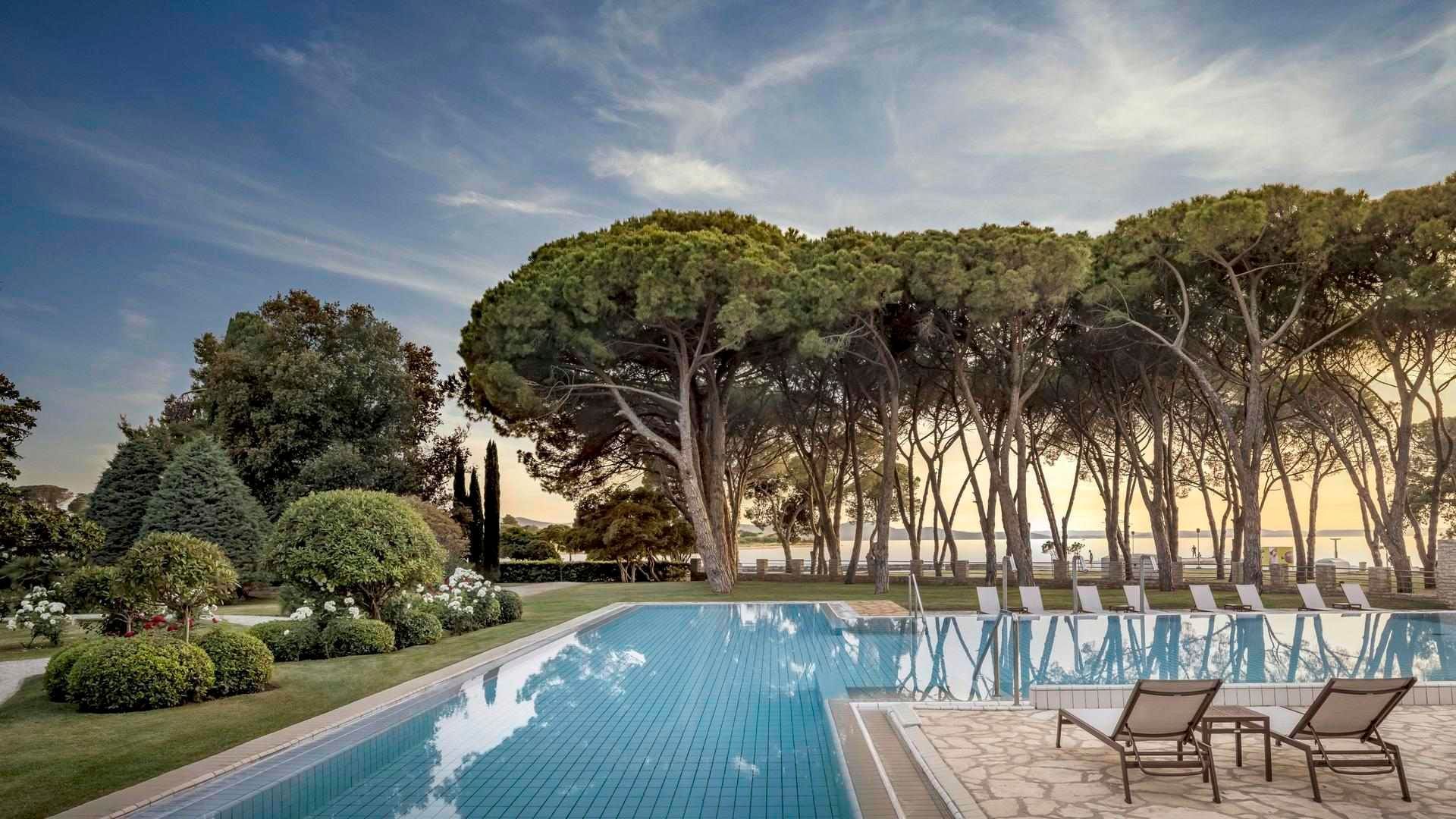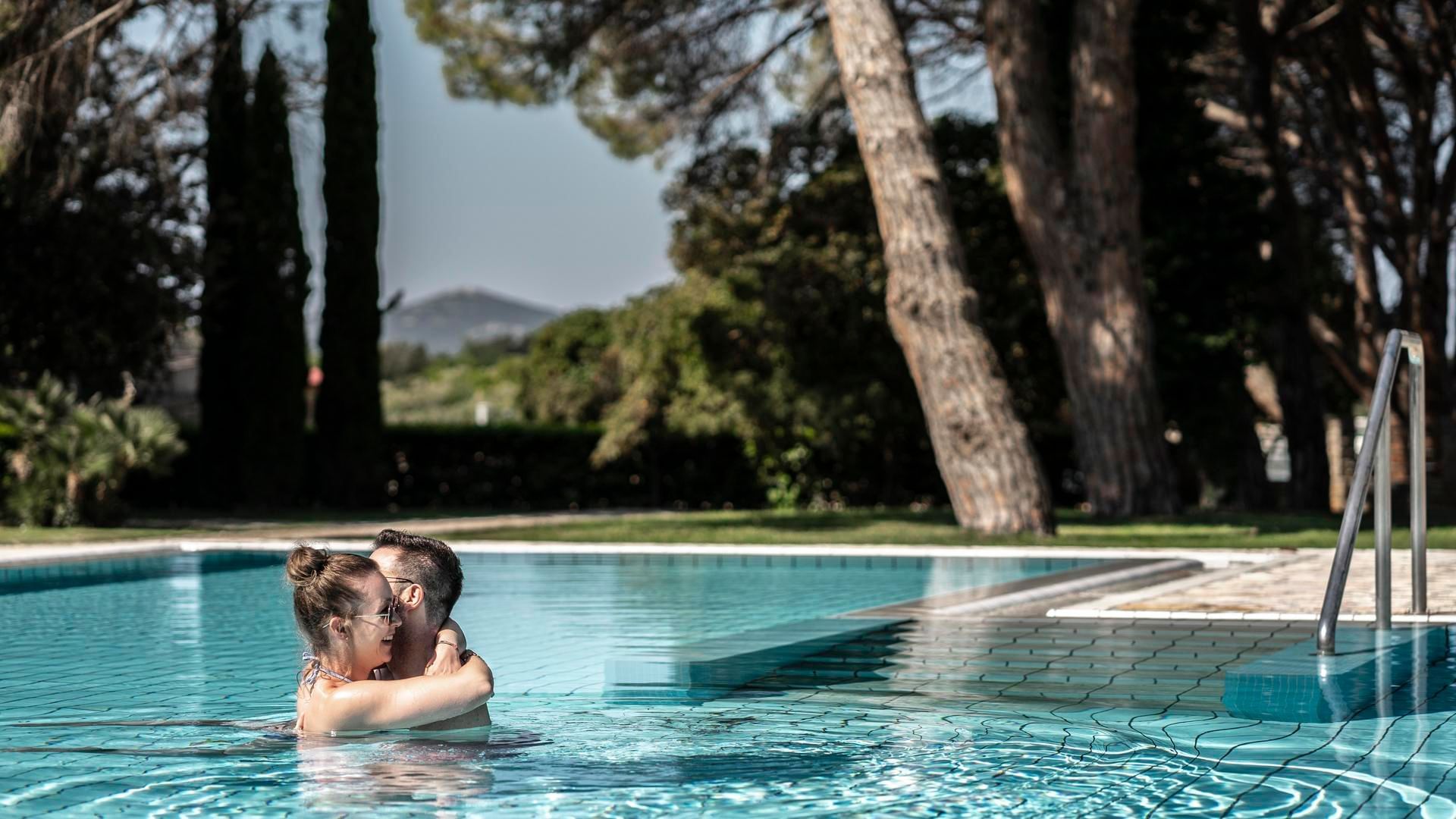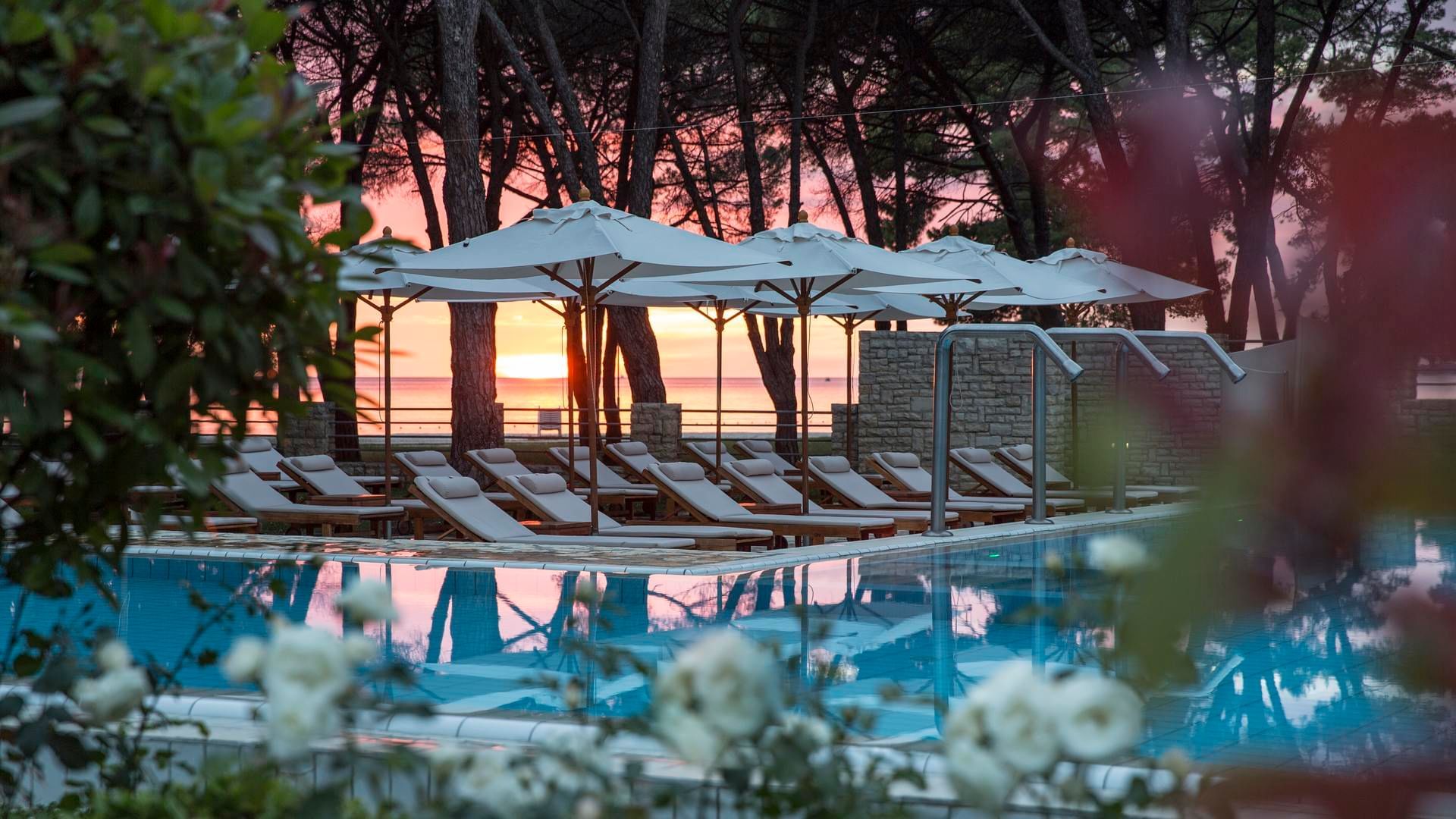 ACQUAPURA SPA
Wellness & Relaxation on the Adriatic Coast
Switching off and recharging your batteries is often much easier in Mediterranean regions than at home. Let the salty-warm sea breeze blow around your nose and breathe deeply while looking at the expanse of the Adriatic Sea. In addition to the elemental power of water, which people have been using in wellness treatments since time immemorial, the Falkensteiner Hotel Adriana on the beautiful coast of Zadar has an additional place of power that provides peace and energy.
A lush green garden with a variety of fragrant plants and herbs invites you to pause. Shady pine trees line expansive green spaces, allowing for grounded moments in silence. Soothing spa treatments are offered to our guests both in the wellness tent in the midst of the great outdoors and in the Acquapura SPA area of the neighboring Falkensteiner Club Funimation Borik.
Special highlights: Late Night Spa on two evenings per week and the possibility to book the Private SPA at Club Funimation Borik for exclusive pampering moments for two.

OPENING HOURS
at nearby Club Funimation Borik
Pool area:
Daily: from 8.00 to 8.00 pm
Fitness area:
Daily: from 8.00 to 8.00 pm
Sauna:
Daily: from 8.00 am to 8.00 pm
Spa treatments:
Daily: from 8.00 am to 8.00 pm
Spa Reception:
Daily: from 8.00 am to 8.00 pm