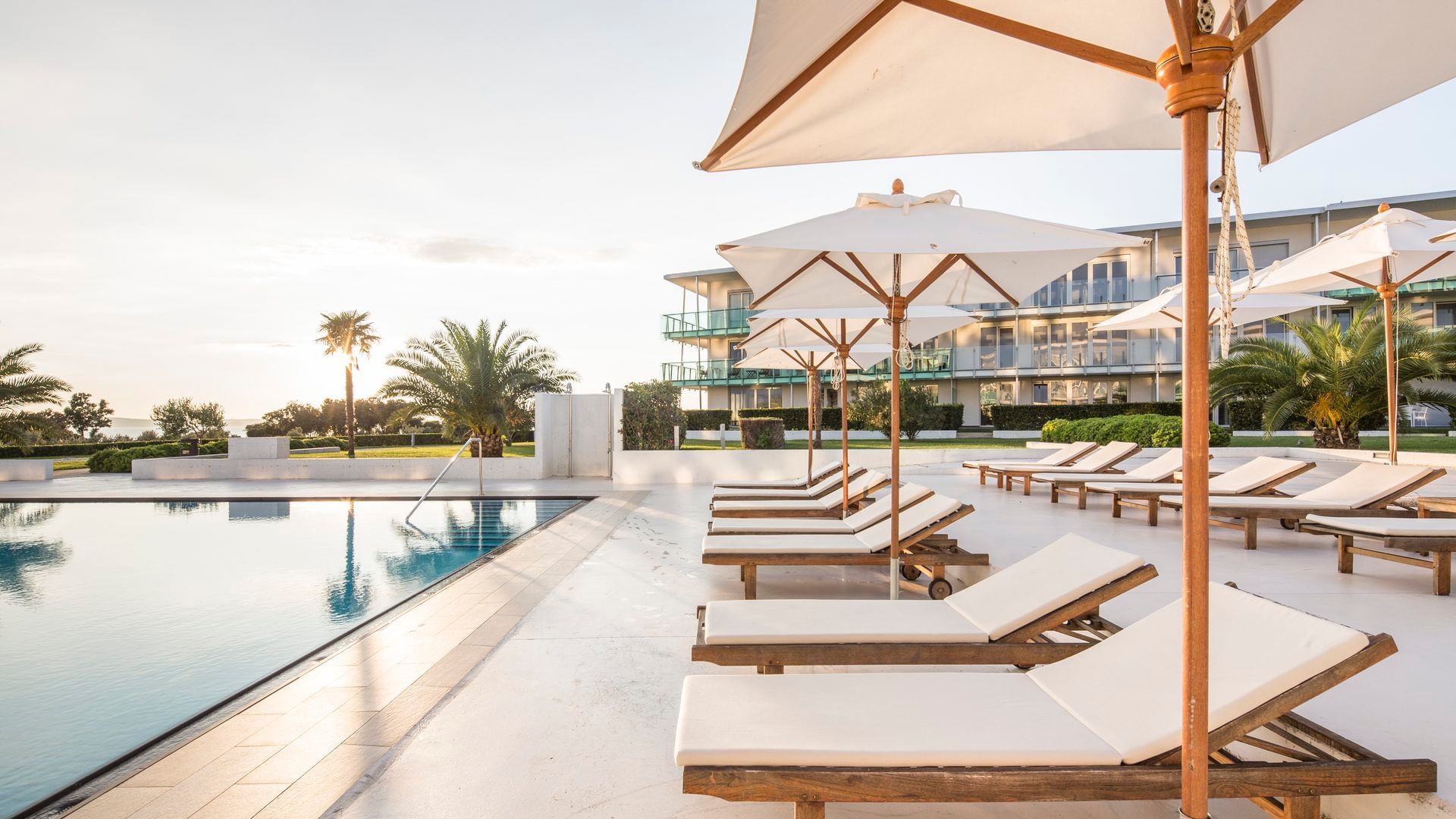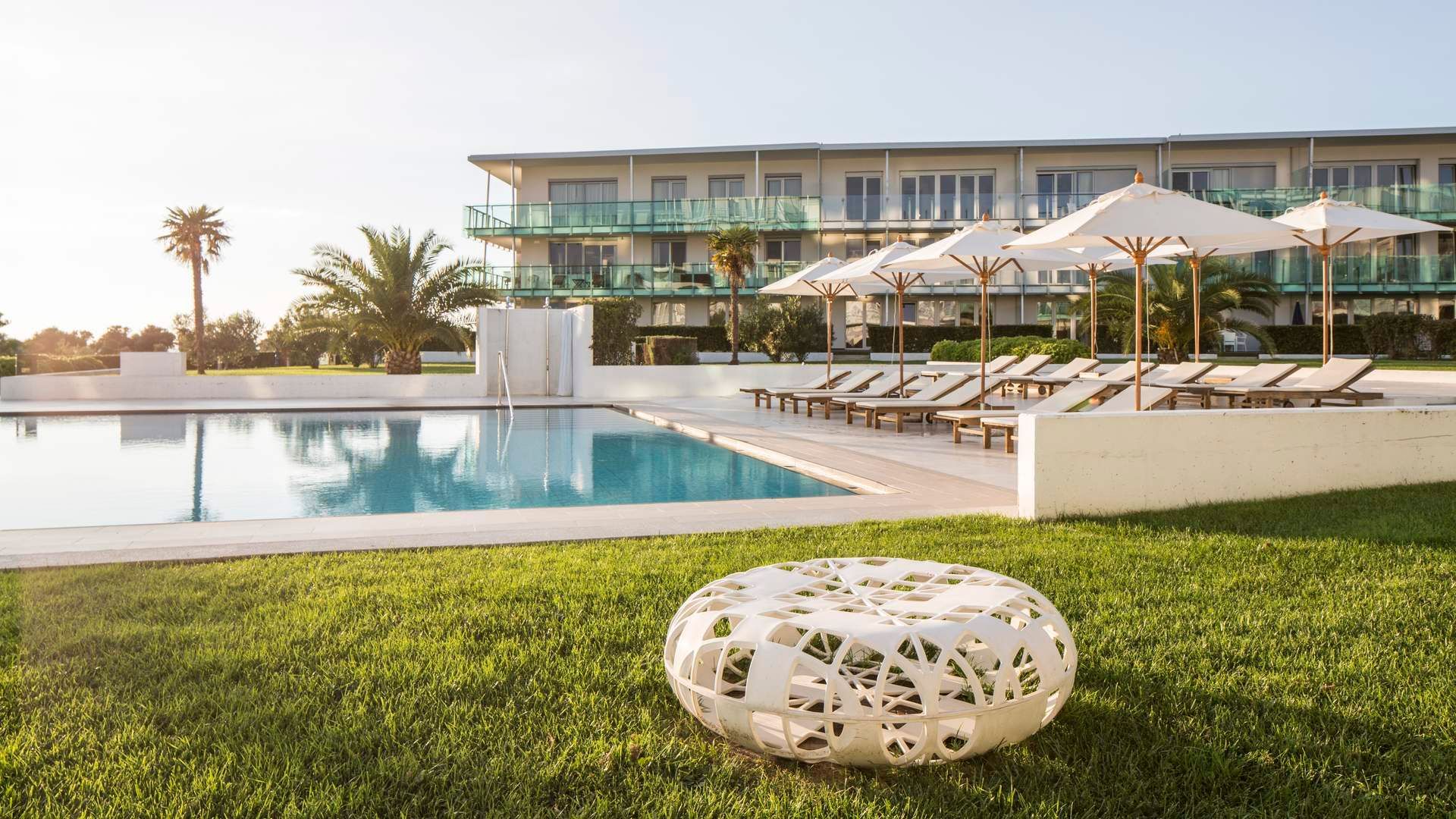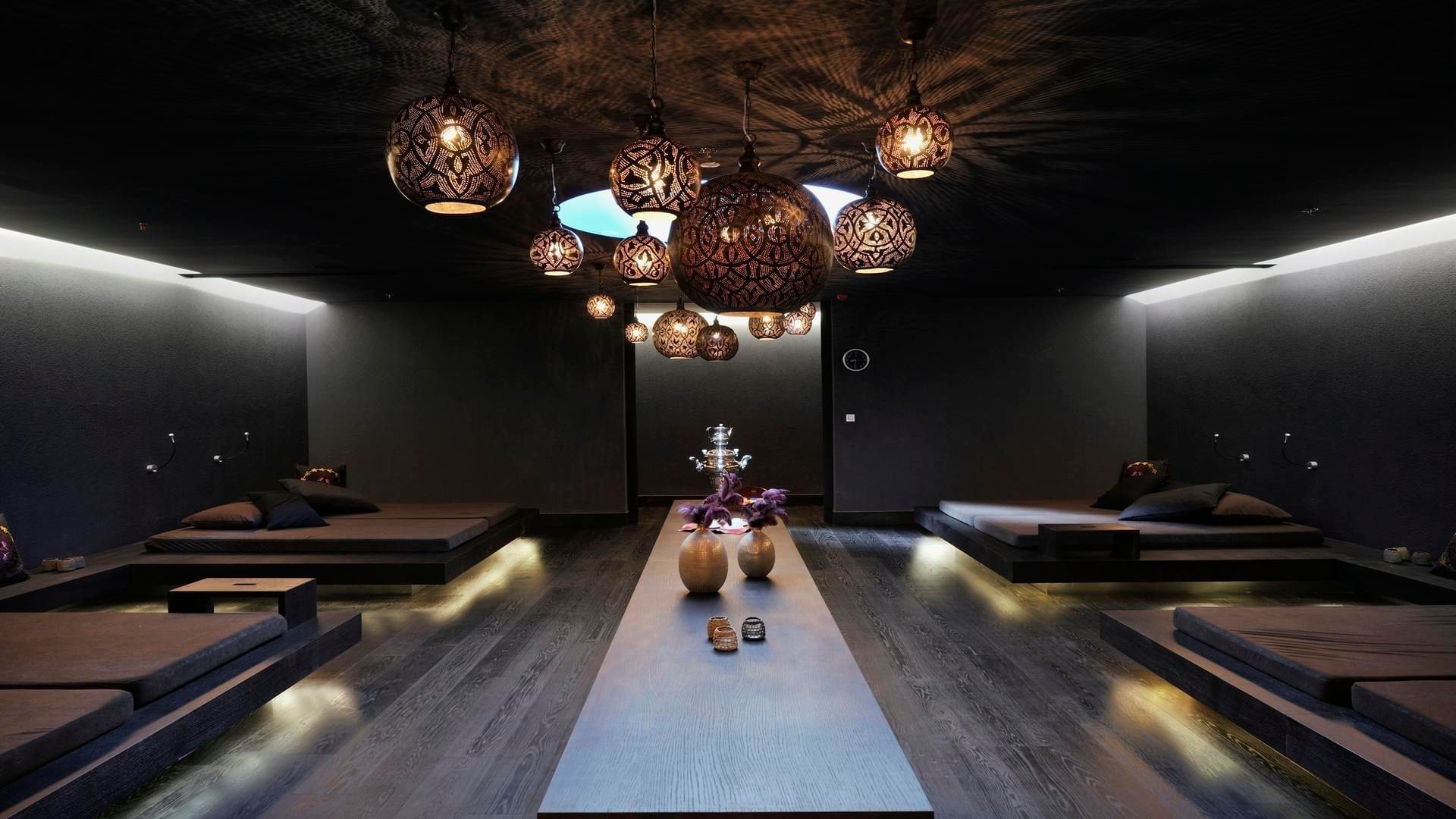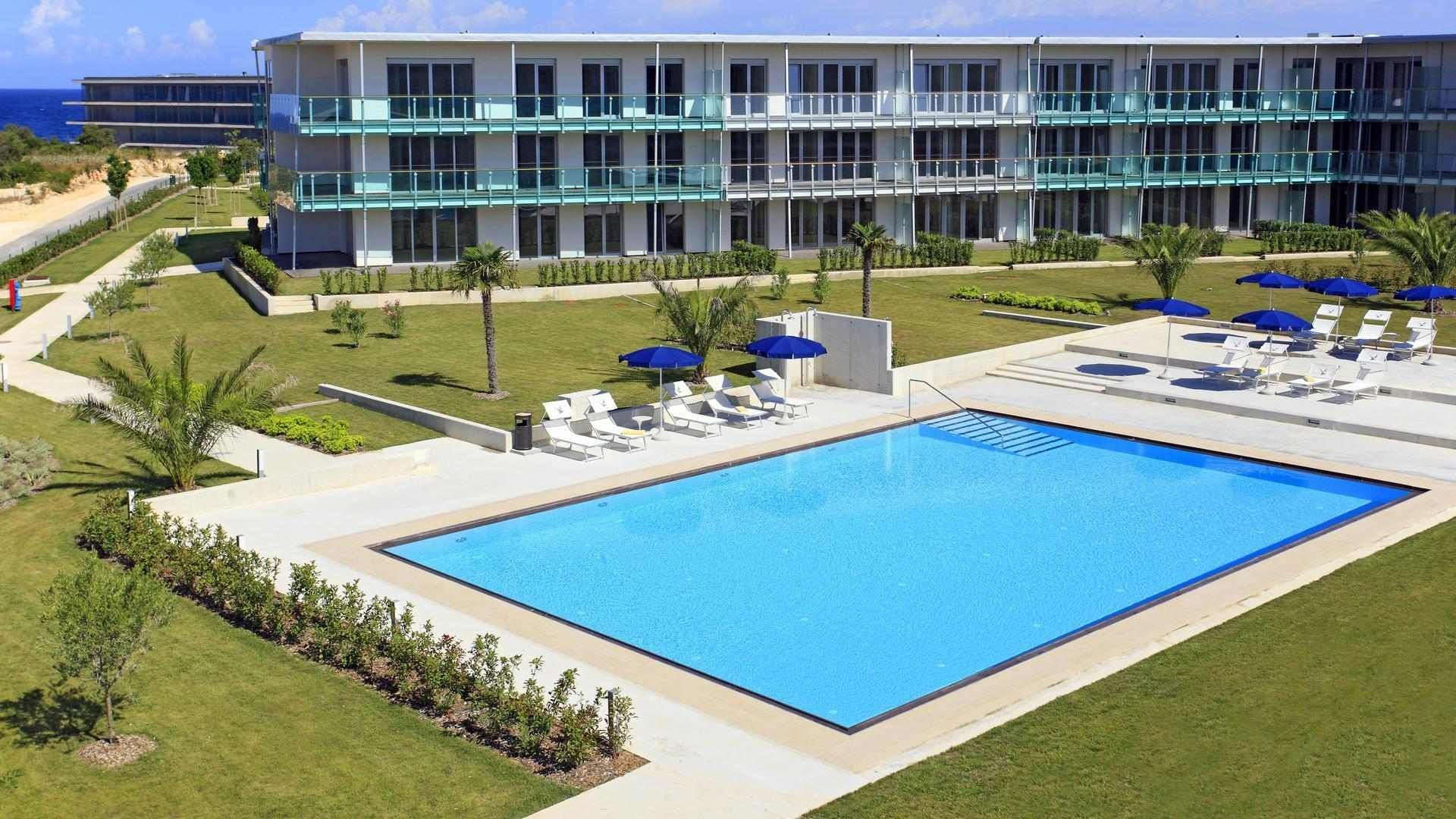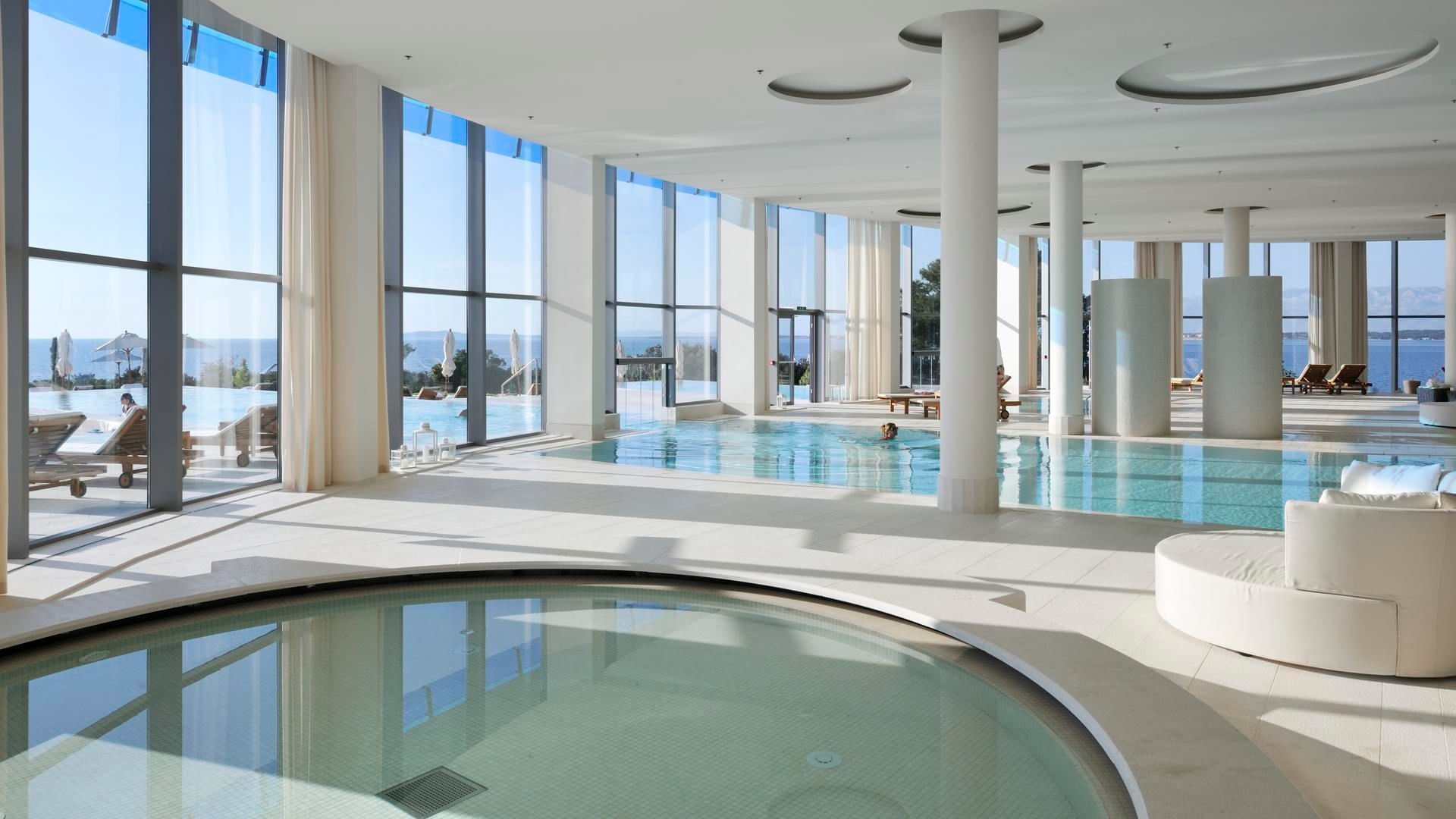 Wellness & Pool
The inviting water experience
Our resort is all about water. Natural pebble beaches as well as sandy coves are just a few steps below Family Hotel Diadora. For those seeking extra privacy, we have created several hidden and secluded platforms that allow you to reach the sea more easily and relax in peace. Cool off in the cosy hammocks in our shady pine forest on the beach, or in our two outdoor pools surrounded by comfortable sun loungers and umbrellas - the perfect poolside retreat!
Two large outdoor pools, exclusively for Senia guests
Sun loungers and parasols by the pool
Water and wellness world on 6,000 m2 (fresh and salt water)*
Sauna world (Finnish sauna, steam bath, panorama sauna, bio sauna...)*
Rich offer of different wellness treatments*
Relaxation areas *
Turkish bath (Hamam)*
Private Spa*
* for an additional charge in the neighbouring Falkensteiner Hotel & Spa Iadera
Falkensteiner Residences Senia, beside the natural stone beach area of Punta Skala Resort with numerous hidden and remote platforms and pine forest that offers shade, also has two outdoor pools, for those keener on swimming in the pool. All around the pool areas you will find comfortable and numerous sun beds and sun umbrellas, to guarantee your perfect pool position and a healthy tan.
RESORT SPA
Enjoyment and relaxation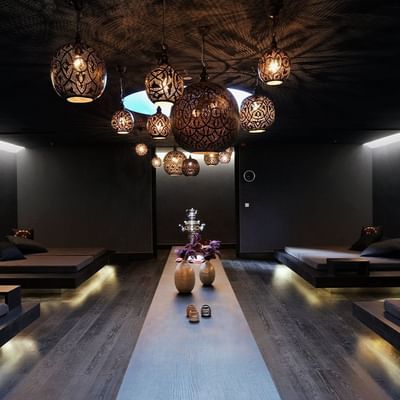 In the neighbouring Falkensteiner Hotel & Spa Iadera***** you can pamper yourself in the exclusive 6,000m² Acquapura SPA (*for an extra charge)!
Read More
If nothing beats a dip in the open waters for you, you're sure to find your personal favourite spot in the pebble beach bay of the Punta Skala Resort. To improve your stay even further, stroll along the beach promenade or find your own private sanctuary behind the reefs.