Location
Plan your trip to Falkensteiner Hotel & Spa Carinzia
Falkensteiner Hotel & Spa Carinzia
Klagenfurt (A2): approx. 1 hour
Salzburg (A10): approx. 2 ½ hours
Munich (A10, A8): approx. 3 ¾ hours
Vienna (A2): approx. 4 ¼ hours
FROM THE NORTH/EAST:
A10 Tauern motorway to Villach or A2 to Villach, at Villach interchange take the A2 to Italy, leave at the Hermagor exit and turn left on to the B111 and continue as far as Tröpolach/Nassfeld.
FROM THE SOUTH:
23 toward the Ital. border, then on the A2 to Villach, leave at Hermagor exit, then turn left taking the B111 as far as Tröpolach/Nassfeld.
FROM THE WEST:
Felbertauernstrasse or Pustertalerstrasse towards Lienz, drive though the town of Lienz towards Carinthia, turn right in Oberdrauburg on to the B110 Gailbergstrasse, turn left in Kötschach on to the B111 Gailtalstrasse and continue as far as Tröpolach/Nassfeld.
Four E-filling stations are available for hotel guests.
Klagenfurt: approx. 2 hours
Salzburg: approx. 3 ¾ hours
You can find more information about our Shuttle Service at this link.
Find more information about the busshuttle here.

Airport Klagenfurt (KLU): 100 km, approx. 1 hour
Berlin, Cologne, Düsseldorf, Hamburg, Munich, London Stansted, Vienna
Airport Udine (UDN): 104 km, approx. 1 ¾ hours
Find more informtation about the shuttle service here
Premium car rental from SIXT
Discover Austria, Italy, Croatia, Montenegro, Serbia, Slowakia, Czech Republic and Germany with our summer promotion and up to 10% discount. Save up to 10% discount and enjoy excellent services with Sixt
Booking & Rental period: January 1st until December 31th, 2023
Length of rent 2-27 days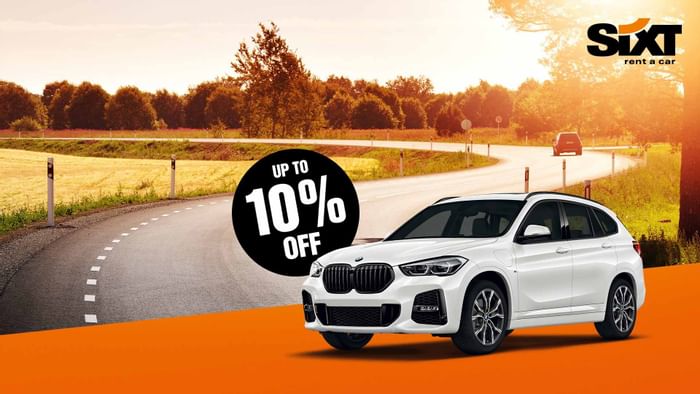 FALKENSTEINER TRANSFER SERVICE
Easy and convenient transport from the airport to the hotel
Whether from the airport or from the train station: request our transfer service for your individual pick-up.