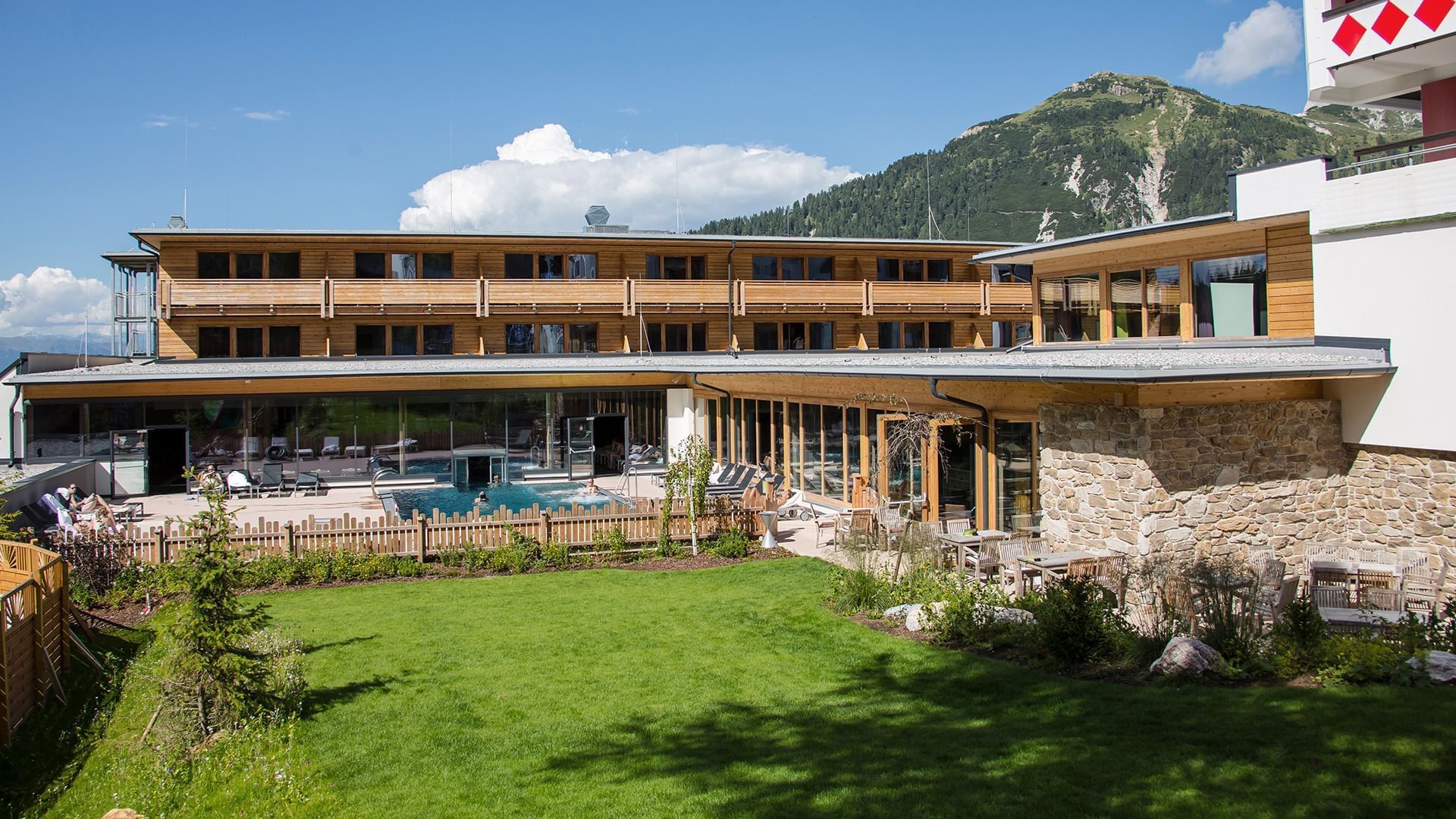 We are renovating for you!
To offer you even more beautiful vacation moments at the Carinthian Nassfeld, our hotel is currently being renovated and will shine in new splendor in time for the reopening on 18 June 2021. We are already looking forward to soon welcoming you again in a modern alpine ambience and to surprising you with many new highlights.
Extensive renovation work is being carried out not only inside the hotel. The façade is also being completely overhauled and fitted with wooden elements that blend in perfectly with the surroundings. Thus, it perfectly reflects the new, contemporary orientation of the hotel and should convince our guests already upon arrival with a modern impression that at the same time corresponds to the traditional roots.
Extension of the restaurant
In order to make the restaurant area even more inviting and modern, the existing atrium will be converted into a restaurant. Here you soon can enjoy culinary delights on generous 145m² with 110 seats. In addition, the buffet will be expanded and the parlour will be equipped with new chairs and tables.
The completely renovated and considerably enlarged Falkyland will soon be awaiting our little guests with many new features. In addition to a reading & cuddling corner, a ball pool connected by a slide over two floors, a playcourse, a construction corner, a playhouse, a table group for up to 22 children and a new climbing wall, there will also be a retreat room for mothers and fathers of babies & toddlers where they can breastfeed, change diapers or simply rest undisturbed.
Modernization of the rooms
To make you feel even more comfortable with us, we are also modernizing many of our rooms. In a first step, the superior and deluxe family rooms got equipped with high quality box spring beds. Also other small adaptations were made. In time for the reopening, all rooms in the main building will also be completely renovated to meet modern requirements.
The ski depot will be enlarged and more ski lockers will be added. This ensures that each room has its own locker offering enough space for equipment. Along with the ski rental within in the hotel and the fantastic location directly at the slopes, Falkensteiner Hotel Sonnenalpe makes the perfect choice for a fantastic ski vacation.