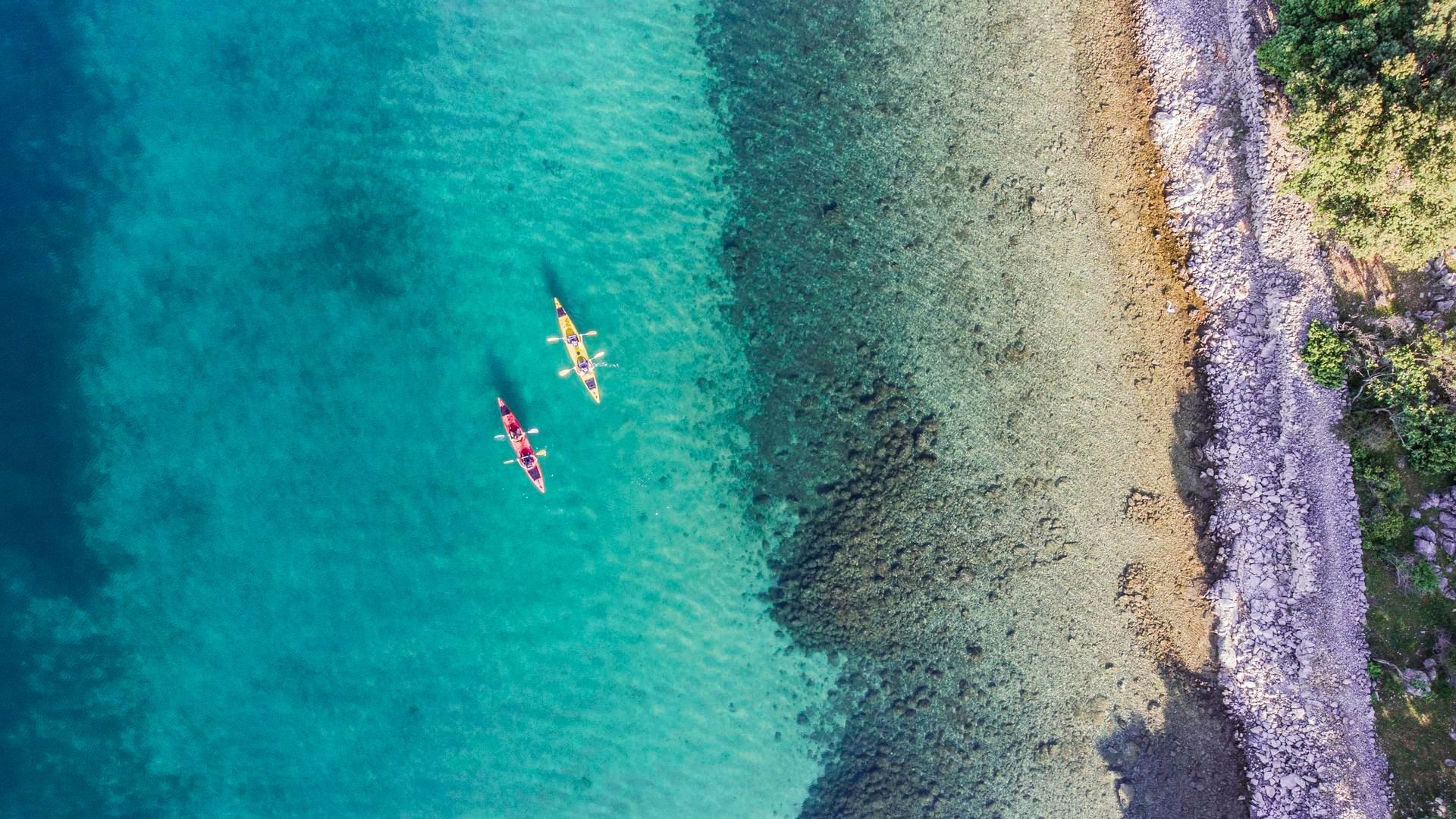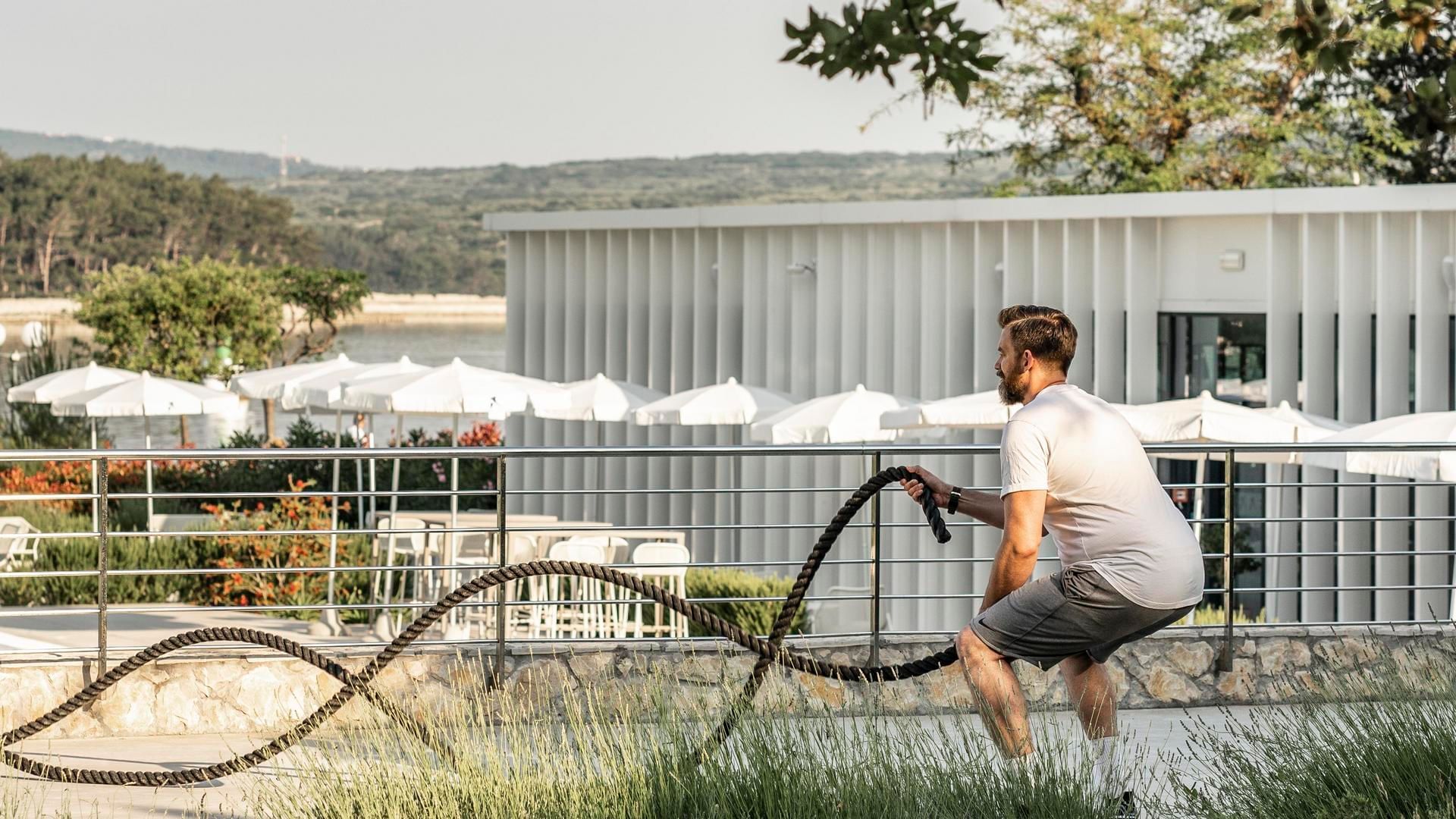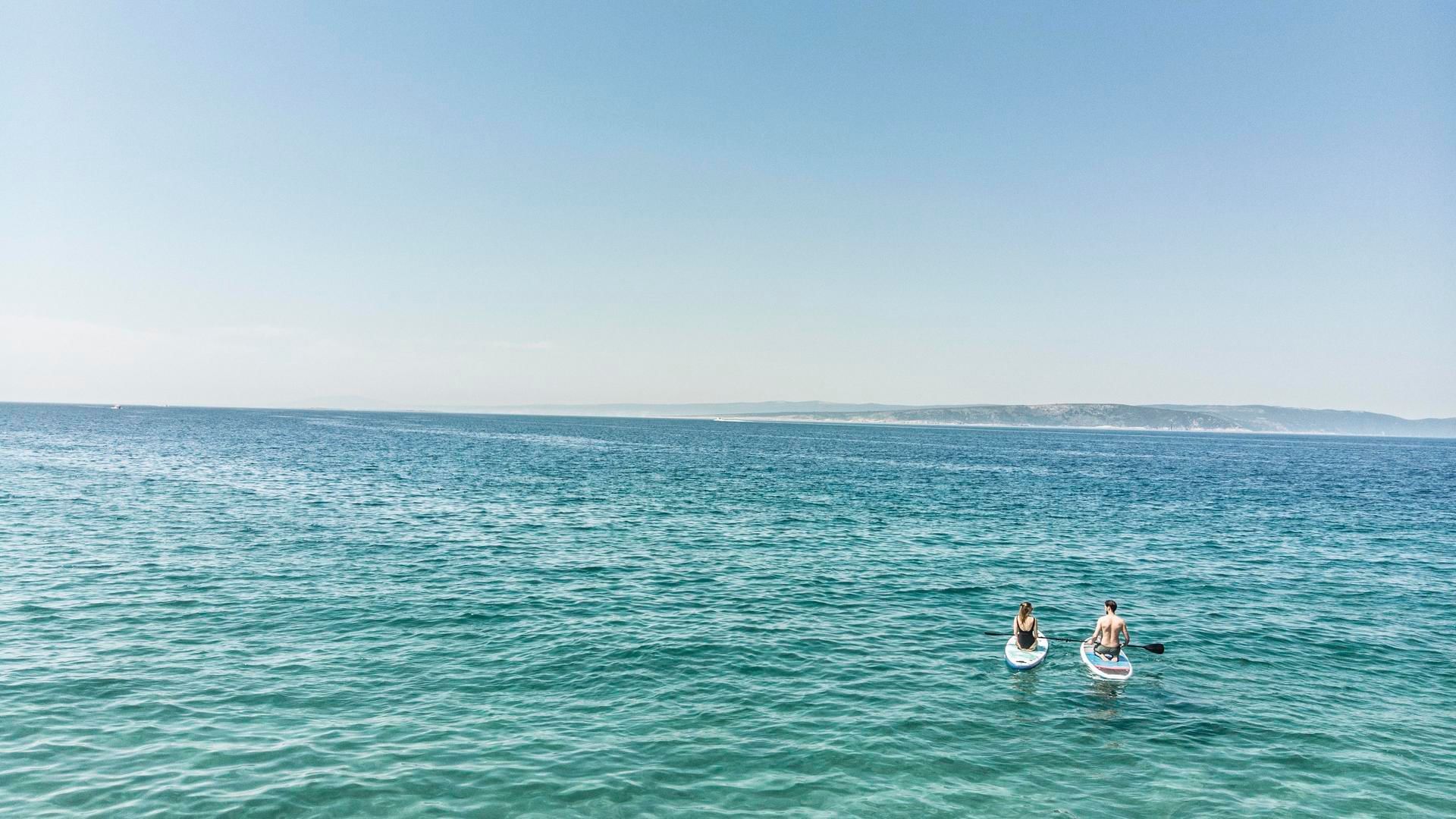 Active Island Adventure
The hotel for active connoisseurs
Explore the island's forests and olive groves by foot or by e-/mountain bike, discover the fascinating underwater world of the turquoise sea during a dive or use the numerous hotel fitness areas to properly work out.
The Falkensteiner Hotel Park Punat is set amidst an evergreen park, right on the coast of the golden island of Krk in Croatia. With a wide range of leisure activities for all ages, it is the perfect vacation destination for adventurous vacationers. Due to its unique island location, the hotel is the perfect starting point for numerous discovery tours on the water and on land. Whether sporty ambitious, or leisurely active - in our Falkensteiner Hotel Park Punat guests of all ages will find individual opportunities to move during their vacation.
No matter what kind of sport suits you best, or what adventure you would like to dare - our innovative Sports Concierge puts himself entirely at the service of your sporting pleasure. It is his job to provide you with valuable insider knowledge about the island's attractions and insider tips and to plan individual program points according to your preferences.
This personalized service offers you tailor-made island experiences and includes guided tours and the flexible rental of sports equipment.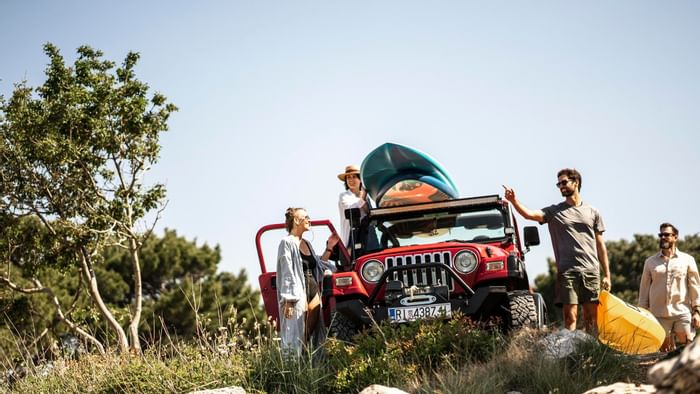 The island of Krk is a destination with many opportunities to discover new things and broaden your horizons. Highlights of the excursions include:
- Island Cruise followed by a swim in Fox Bay
- Swimming Cruise - discovering the best beaches on the island of Krk by boat
- Night Fishing - fishing after sunset
- Daily courses to learn how to fish
- Vrbnik Wine Tales' - wine walking tour incl. tasting
- 'Golden Drops of the Golden Island' - excursion to the largest olive grove on the island incl. tasting
- Tasting of local delicacies
Island biking
with bike rental at the hotel
Discover the picturesque beauty of the island of Krk from a bicycle. Regardless of whether you want to go for a leisurely ride or pursue professional cycling - our hotel has rental bikes in a wide variety of models. You can easily rent a mountain bike, trekking bike etc. on site or store your bike safely in our bike storage. Guided bike tours are offered regularly to familiarise guests with special corners of the island. Our Sports Concierge will be happy to provide you with additional information.

Running and hiking on Krk
The region can also be wonderfully explored on foot. Many beautiful hiking and running routes invite you to get active. Enjoy the varied nature of the surroundings and take in the breathtaking panorama.

Discover Krk from the water
Fun with kayak & SUP
Experience summer island moments while paddling on the beautiful Adriatic Sea. Surrounded by turquoise waters, the sun on your skin, it gives you a whole new perspective from which to view the Croatian coastline. Having fun and keeping fit at the same time is particularly successful in a kayak or on a stand-up paddle. The necessary equipment can be borrowed at the hotel, for guided tours please register with the Sports Concierge. Sail across the water in the morning or sail towards the sunset in the evening - enjoy this special experience.

Body Balance
Get fit and stay active
If you don't just want to relax in your deckchair on holiday, but also want to keep physically fit, there are plenty of opportunities to work out at the numerous sessions at the nearby Active Center Krk. In addition to high-intensity workouts with cardio, strength and endurance elements, our guests can take part in various group workouts free of charge, including Cross Fit. Suitable for beginners as well as advanced and professional athletes.

Pilates & Yoga
Bring body and mind into harmony
Holiday time is often the (only) time of the year when people consciously take a break from hectic everyday life. A balanced mind is in a balanced body - as we believe in this saying, we offer Pilates & Yoga sessions in the morning from Monday to Friday. In the middle of the beautiful garden, with a view of the pool and sea, stretching and breathing exercises will get you fit for the day. Recharge your batteries and benefit from increased vitality - even beyond your holiday.

In addition to numerous opportunities for exercise on land, the Krk region scores with a wide range of water sports. Whether you want to explore in a relaxed way or really let out your adrenaline - we offer activities for every taste. Our Sports Concierge will be happy to explain all the possibilities to you. Among other things, you can choose from the following offer:
- Wakeboard Cable
- Scuba Diving Tour
- Snorkelling
- Sailing
- Wind Surfing