Culinary delights at Falkensteiner Hotel Park Punat
Holistic indulgence oasis in Croatia
A vacation on the coast of the Mediterranean Sea promises a mild climate, sunshine, the sound of the waves and a unique attitude towards life, which can only be found in Mediterranean regions. Characteristic for this is especially a distinct desire to indulge! The authentic cuisine at Falkensteiner Hotel Park Punat combines Croatian delicacies from the region with ever-popular Italian classics and offers its guests a wide range of refined dishes.
In the course of the balanced Full Board Plus we may take you on a culinary journey into the Mediterranean world of pleasure. Experience culinary delights á la Dolce Vita in Croatia with our daily changing offer.
Rich breakfast experience, optional lunch & themed dinner buffet inspired by the mediterranean cuisine.
Creative cooking workshops on a weekly basis, as a part of the themed buffets.
Fresh vitamin-packed smoothies and high fiber yogurts for a complete nutrition and active stay.
Whether you're looking to go on a bike tour, or just sit back and relax with a picnic lunch surrounded by nature - choose one of our complete picnic boxes for the perfect lunch to go.
Mediterranean culinary delights
Feast to your heart's content on regional delicacies and convince yourself of the quality of local ingredients. Croatia is famous for freshly caught fish, grilled calamari with a hearty garlic flavor, but also high-quality olive oil, various cheeses, raw ham and distillates. Wine can be tasted here as well as homemade pasta. Love goes through the stomach, as is well known, so our kitchen team will certainly also ensure that you win the island a little dearer and enjoy your vacation a little more.
Dietary habits
Indulgence for all diets
The Falkensteiner Hotels & Residences are geared to cater to the special dietary habits of their guests. Of course, we take your needs into consideration and conjure up delicacies to your taste in our kitchens. Whether vegan or vegetarian diet, gluten-free or low carb - with us you are in good hands with your demands: Morning, noon and evening. Please inform us already in the course of your booking, but in any case shortly before arrival, about your special dietary habits.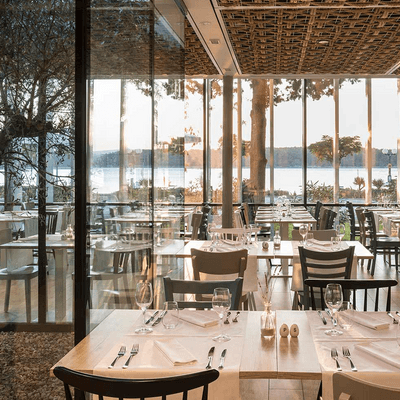 Let yourself be enchanted by the modern-Mediterranean atmosphere of the restaurant as well as the unique view of the sea.
Read More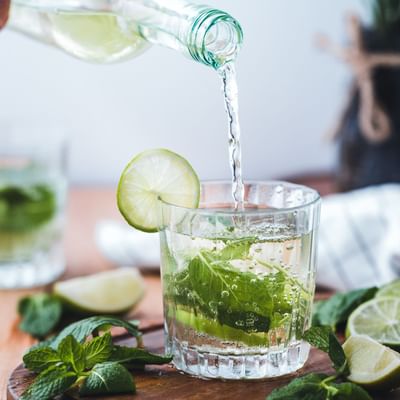 Restaurant Curicta
Breakfast: from 7.30 am to 10.00 am
Lunch: from 12.30 pm to 2.00 pm
Dinner: from 6.30 pm to 9.00 pm
Park Punat Bar
Daily: from 9.00 am till midnight