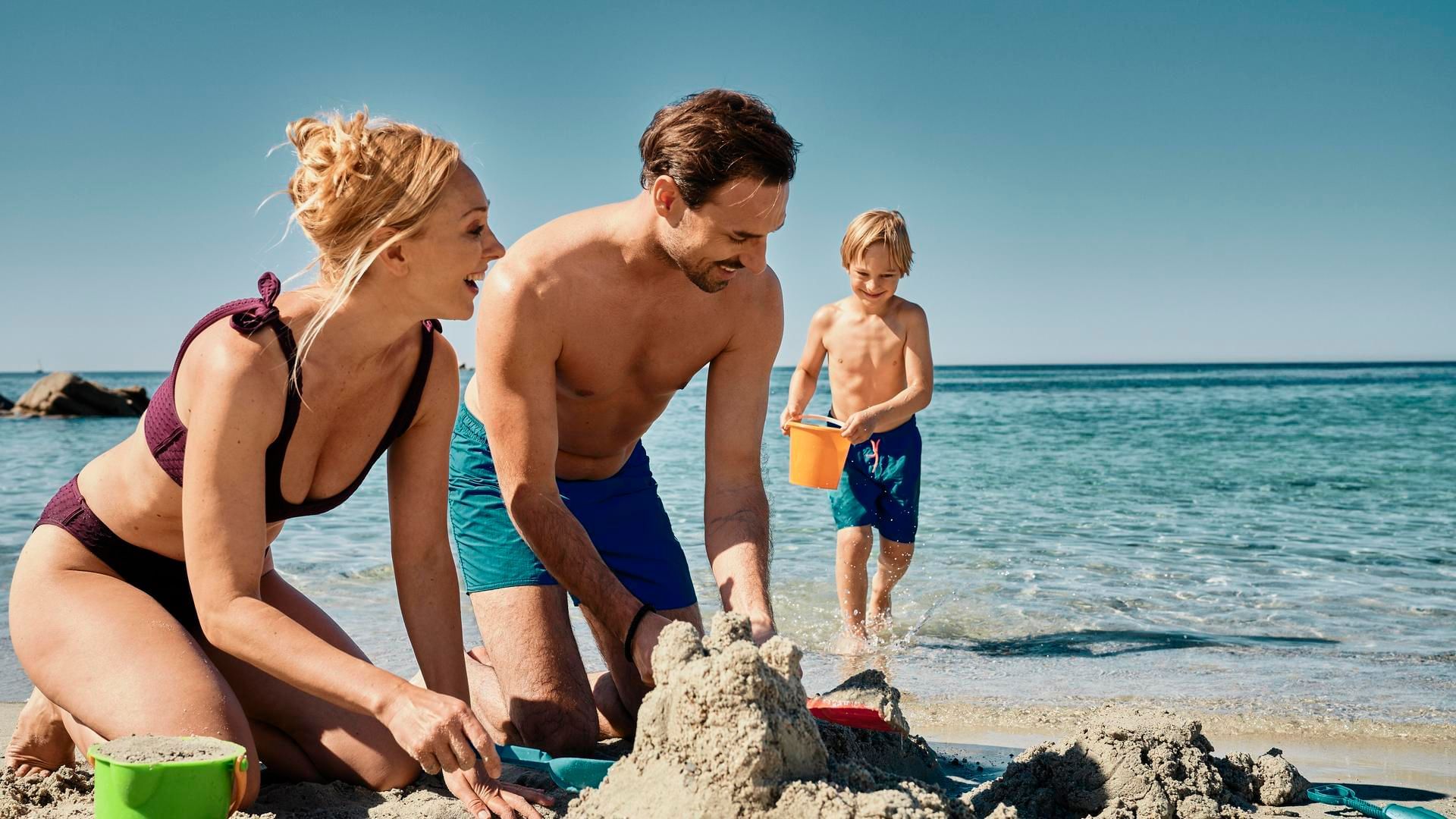 Family adventures for young and old
Discover the island!
At Falkensteiner Hotel Park Punat, fun and adventure come first, making your family vacation in Croatia an absolute highlight. Numerous offers and program points for children of all ages promise cool experiences and unforgettable vacations! We offer different sports - from badminton to stand up paddling - and have great indoor highlights to offer in addition to a huge pool area with water slide. Whether playing computer games, browsing through books or participating in the animation in Falkyland - we will find the right entertainment for every child, while the adults are allowed to take some time out.
Falky Club
Holiday fun for our youngest guests
A successful family holiday means fun and relaxation for young and old. To keep your children entertained, we have created the Falky Club, a loving childcare service that combines entertainment, sports and educational content. From workshops on nature, art & music to English courses, a wide range of entertainment options are offered on site. Our youngest guests can enjoy Falky Land, the children's pool with water slide and the mini-golf course in the garden. And as a souvenir of a great time, you can take home a photo with our giant plush mascot Falky.
Teen Club
Entertainment for cool teenagers
Who doesn't remember going on holiday with their parents as a teenager and actually preferring to spend time with their peers? So we thought about how we can make teenagers happy and keep the peace in the family. The result is a brilliant programme that offers variety and includes many highlights. Participate in Playstation tournaments, film evenings or dance classes. Compete in sporting competitions - e.g. the popular water polo tournament - and make new friends on vacation.
Family Time in Croatia
Experience moments together
In everyday life, there is often not enough time for extended family adventures and joint activities come up short. This makes it all the more enjoyable to consciously focus on each other during your holidays and share special experiences. The Falkensteiner Hotel Park Punat offers you numerous opportunities to really enjoy this time together: competitions, workshops and entertainment programmes promise fun and entertainment for the whole family. Get creative by making holiday souvenirs, learn new moves at dance classes and enjoy our evening show programme.
For those who want to discover new places outside the hotel, there are many excursion options in the surrounding area. Croatia offers versatile options for the whole family - among the absolute highlights are the beautiful beaches in and around Punat, which can be reached by the charming mini train. Sports-minded families can rent bicycles & e-bikes at the hotel and explore the beautiful region of the island of Krk or duel at mini golf.