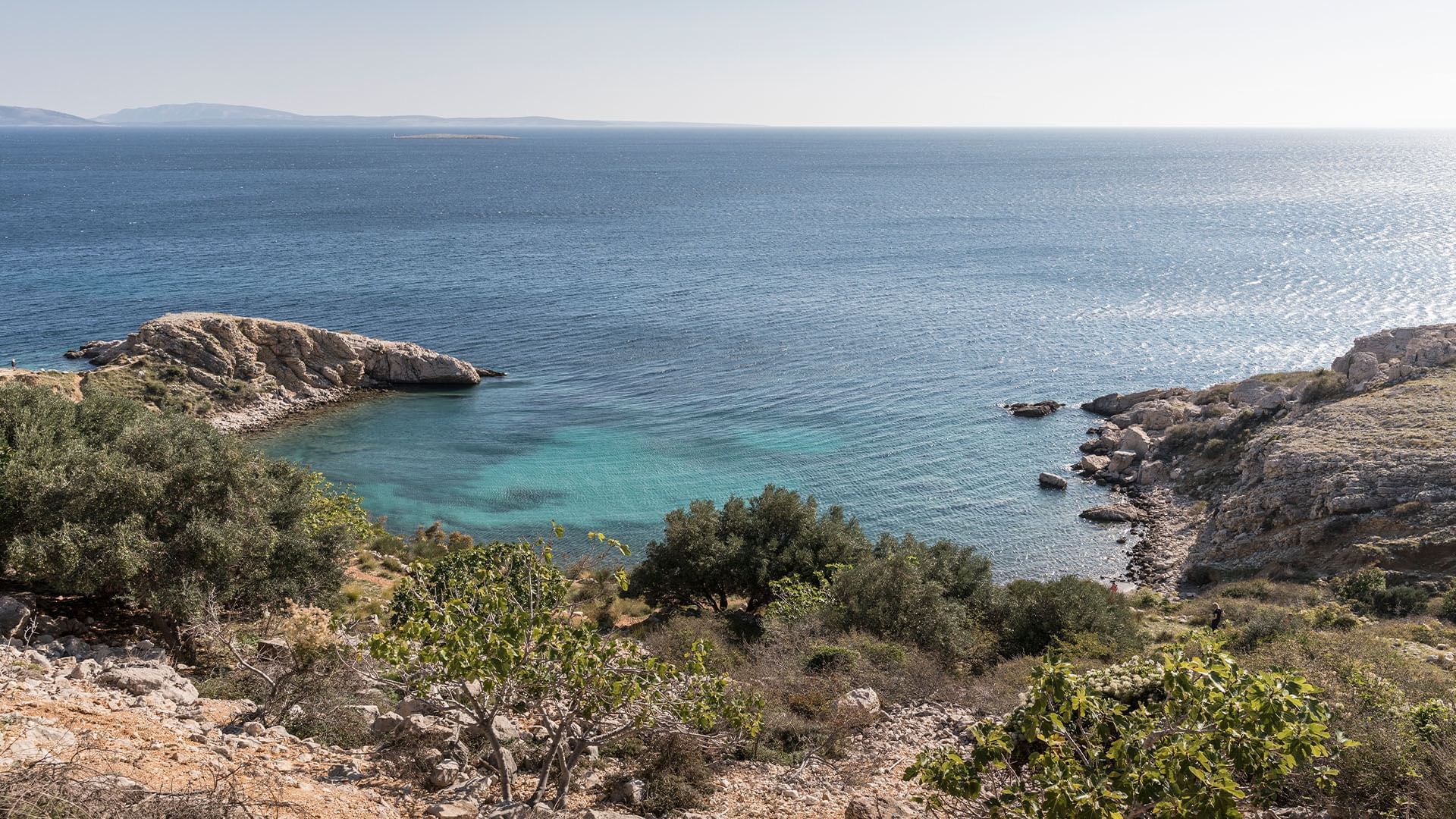 PHILOSOPHY
Revitalize. Explore. Indulge.
Our hotel philosophy is essentially based on three cornerstones, on the basis of which we want to provide our guests with an unforgettably beautiful island experience. In addition to the general Falkensteiner motto "Welcome Home!", which drives us to create a comfortable home away from home for you, at Falkensteiner Hotel Park Punat we strive to offer you the right balance between active exploration of the island and total relaxation.

We want to convey the lifestyle of this wonderful place to our guests with the words REVITALIZE. EXPLORE. INDULGE. and bring it to life through the following illustration. Sit back and enjoy your mental journey to the
The sound of the waves and the salty sea breeze create a pleasantly familiar vacation feeling. Lose your thoughts in the endless horizon and practice mindfulness directly on the beach, during yoga or meditation. The imposing power of the sea has always had an invigorating and relaxing effect on its viewers. The idyllic coast of the "golden island" of Krk also stretches over karstic rocks and cliff sections, against which the waves audibly bounce. The turquoise blue of the crystal clear water is in symbiosis with the lush green of the surrounding nature. Typical Mediterranean plants & herbs exude their delicate fragrance in the wind and pamper our guests with nuances of lavender, pine or rosemary. Along with the salt of the sea, these also form the main ingredients of our relaxing, revitalizing spa treatments.
If you are looking for exciting vacation experiences in a picturesque landscape, the whole island world is at your feet. Starting from the small village of Punat, vacationers can create their own adventure. The many ways to get active range from hiking through nature to exploring small towns by bike or (rental) car. A road trip around the island can even be done by the water, on a sailing trip. The Croatian water world offers unforgettable experiences: swimming with the fish, diving into the Adriatic Sea, which glitters majestically in the sun, or kayaking. Get to know typical local specialties on individual or guided excursions and taste them directly at the place of production - whether in the vineyards or olive groves. A dedicated Sports Concierge will be happy to help you organize unforgettable vacation experiences.
Taking the time to enjoy yourself again, which is far too short in everyday life. Discover exciting flavors of Mediterranean cuisine and experience a culinary journey around the island. Let yourself be surprised by regional specialties and dive even deeper into the typical customs of the country while enjoying olives, cheese, raw ham and Zlathina wine. Perceive the surroundings with all your senses. Our hotel's own kitchen fuses local ingredients with Italian influences and provides a wide range of fresh dishes for varied culinary delights - whether at breakfast on the large restaurant terrace, lunch as a snack between meals or dinner in the sunset.