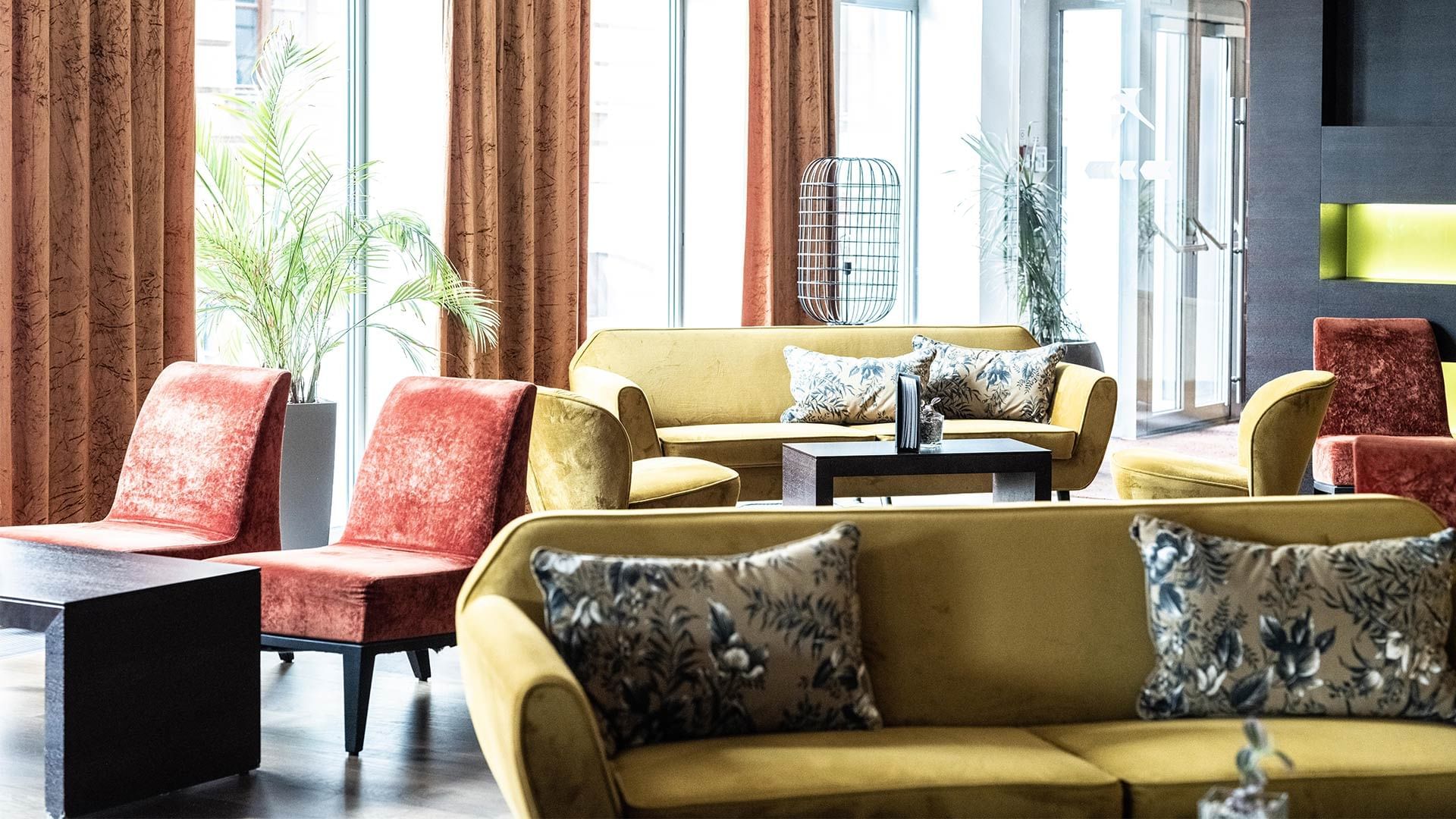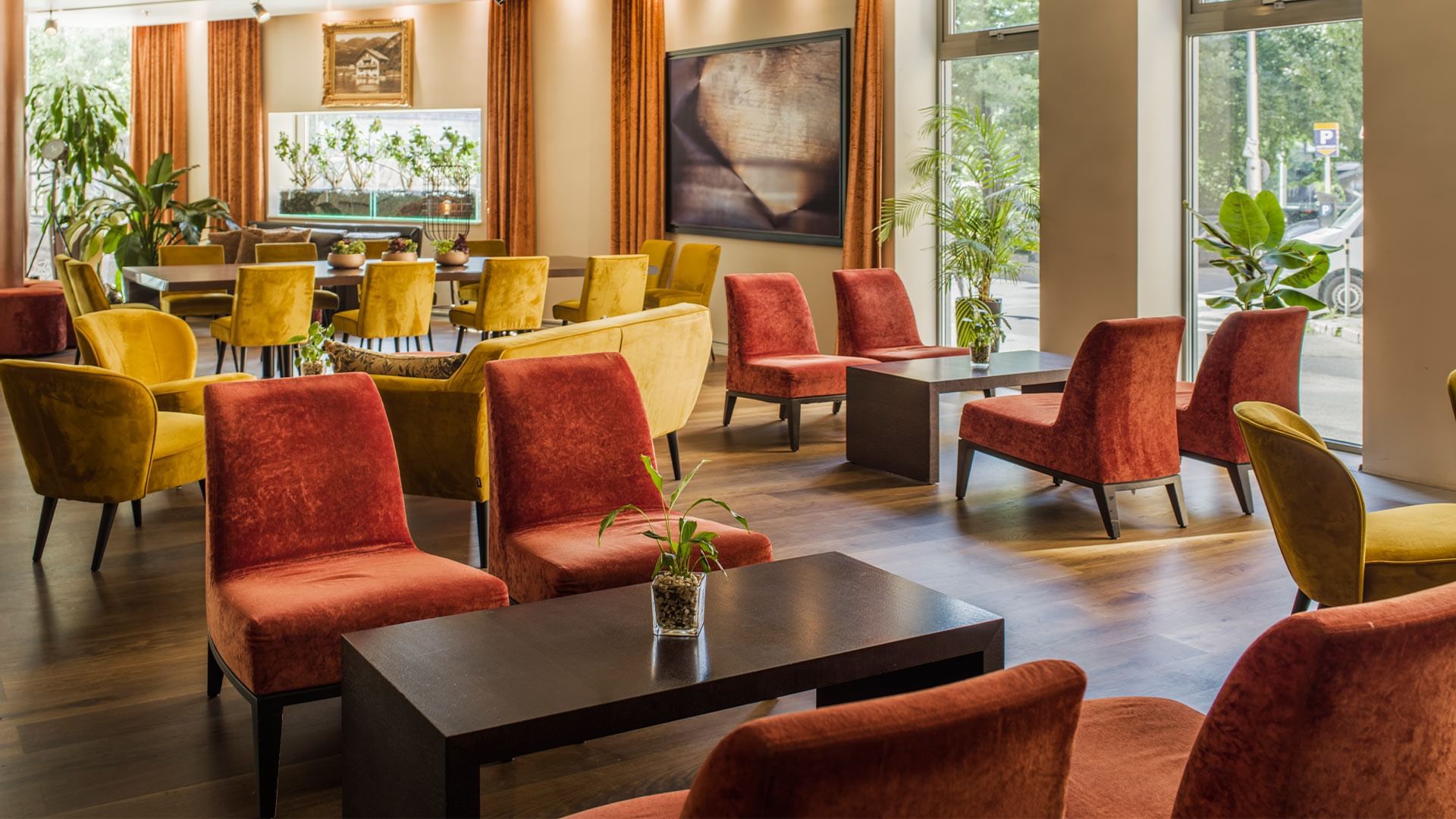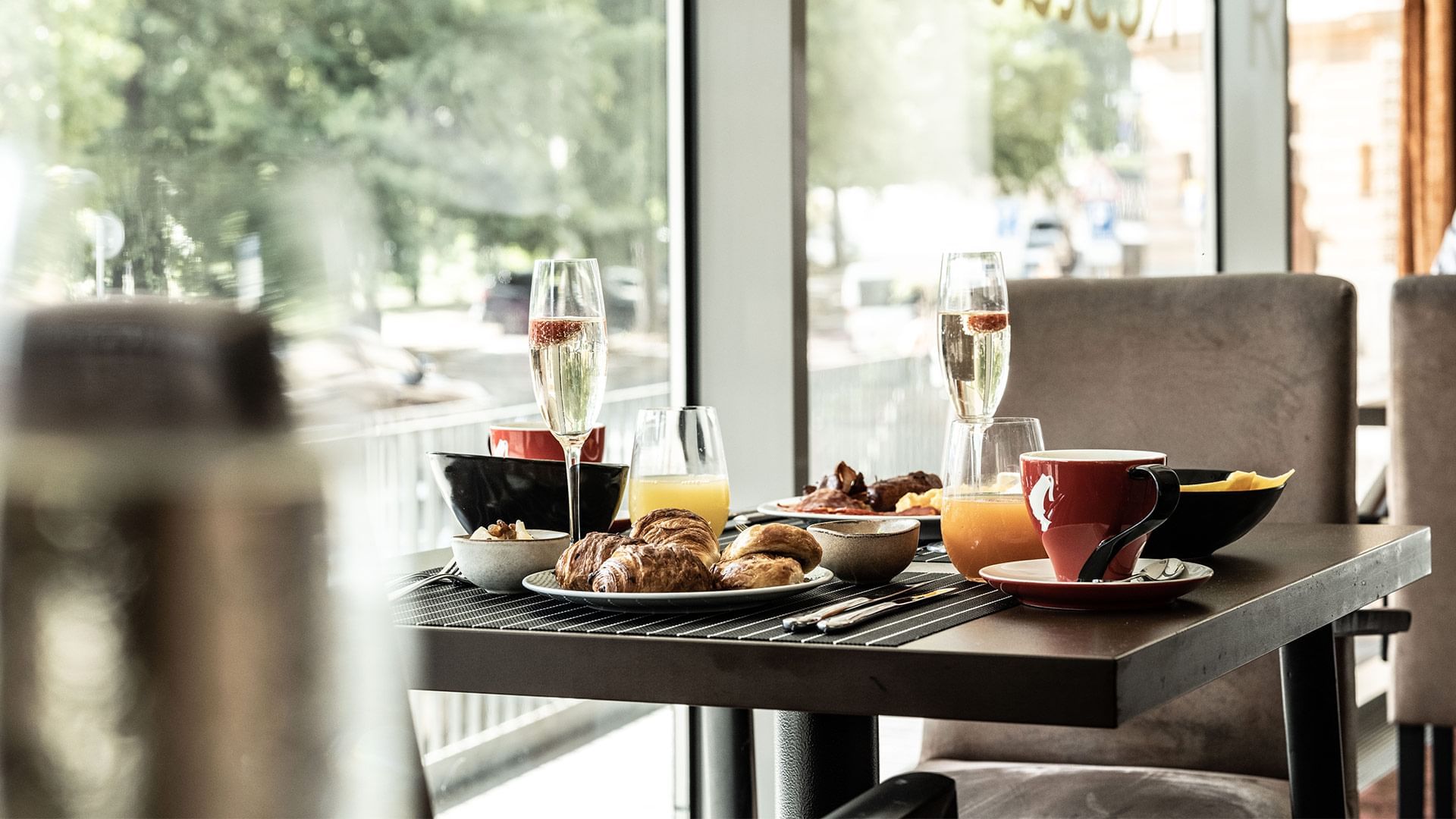 Modern Balance Cuisine
Delicious culinary delights for your city trip
If you have a long day of sightseeing ahead of you or are attending business meetings, you need a rich, enjoyable breakfast as a source of energy. Fortified with a variety of delicacies, your programme can get underway. If you get hungry again at lunchtime, you are sure to find a favourite dish or two on our menu in the course of our business lunch. In the evening, you can enjoy an aperitif in the charming ambience of the bar.
When booking your stay through one of the official Falkensteiner booking channels (Falkensteiner website, an official Falkensteiner call centre or directly at a Falkensteiner hotel), you will receive your breakfast included free of charge at our City Hotels.
Rich breakfast buffet for a successful Start to the day.
Business Lunch - Monday to Friday
RESTAURANTS AND BARS
Culinary Delights for every Taste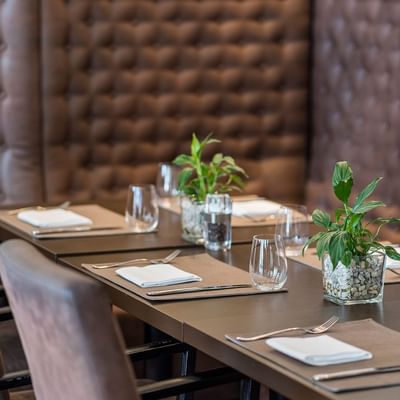 Enjoy the best breakfast in town in our restaurant at our rich Falkensteiner breakfast buffet with high-quality, organic delicacies.
Read More