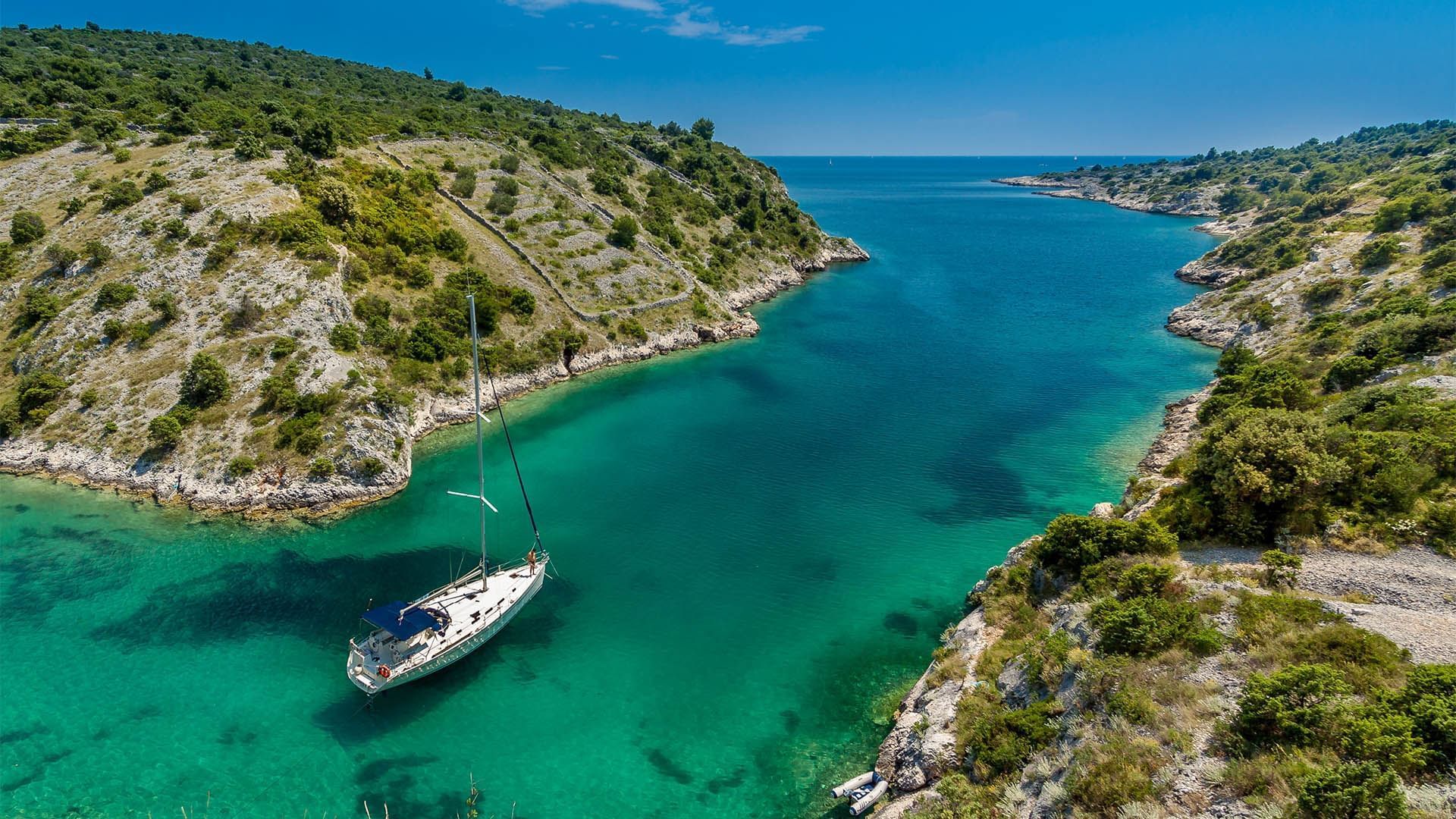 Beach & City
Enjoy the Borik City Beach
Croatia is known for its gorgeous coastline, and composes over 1,000 islands. With its crystal-clear sea, picturesque landscapes, delightful architecture and countless hours of sunshine, Croatia is a divine destination for relaxing or action-filled family and beach holidays by the Adriatic Sea.
The Falkensteiner Club Funimation Borik is located directly on a flat beach that stretches out for 1,7 km in the midst of a quiet and traffic-calmed park.
Our guests can lay on the public beach just 50 m from the hotel and enjoy the Mediterranean sun, while children can build sand castles and play all day long. If you are looking for a quieter atmosphere, the shingle and the rocky beach are perfect to read a book in peace or let your senses rest in a tranquil ambiance at one of the best beach hotels in Zadar.
The historic Zadar Old Town is located just 3.5 Km from the resort Borik. One of the most storied cities in Croatia, Zadar played a vital role during the Crusades, when it was pillaged and conquered by the crusaders and handed over to Venice as payment for passage to the Holy Land. Today, numerous Venetian ruins, such as the several Venetian gates in the city walls, serve as silent reminders of the city's rich history.

The Old Town is located entirely on a relatively small peninsula, which is brimming with architectural and historical marvels, such as the 9th-century pre-Romanesque Church of St Donatus, which has long since been abandoned as a place of worship but is now a very popular venue for listening to live medieval music – starting in July.
For a breathtaking view of the city, you absolutely must climb the bell tower of Saint Anastasia's Cathedral, famous for its rose windows and the stone sarcophagus containing the saint's relics.
In spite of its strong links to the past, Zadar is still a city of artists and visionaries looking to the future. Two landmarks designed by Nikola Bašić have transformed the city's seaside promenade, becoming arguably the city's most famous attractions. You can listen to the music produced by the sea as you marvel at the unique Sea Organ or you can let your eyes feast on the spectacle of the newer Greeting to the Sun.