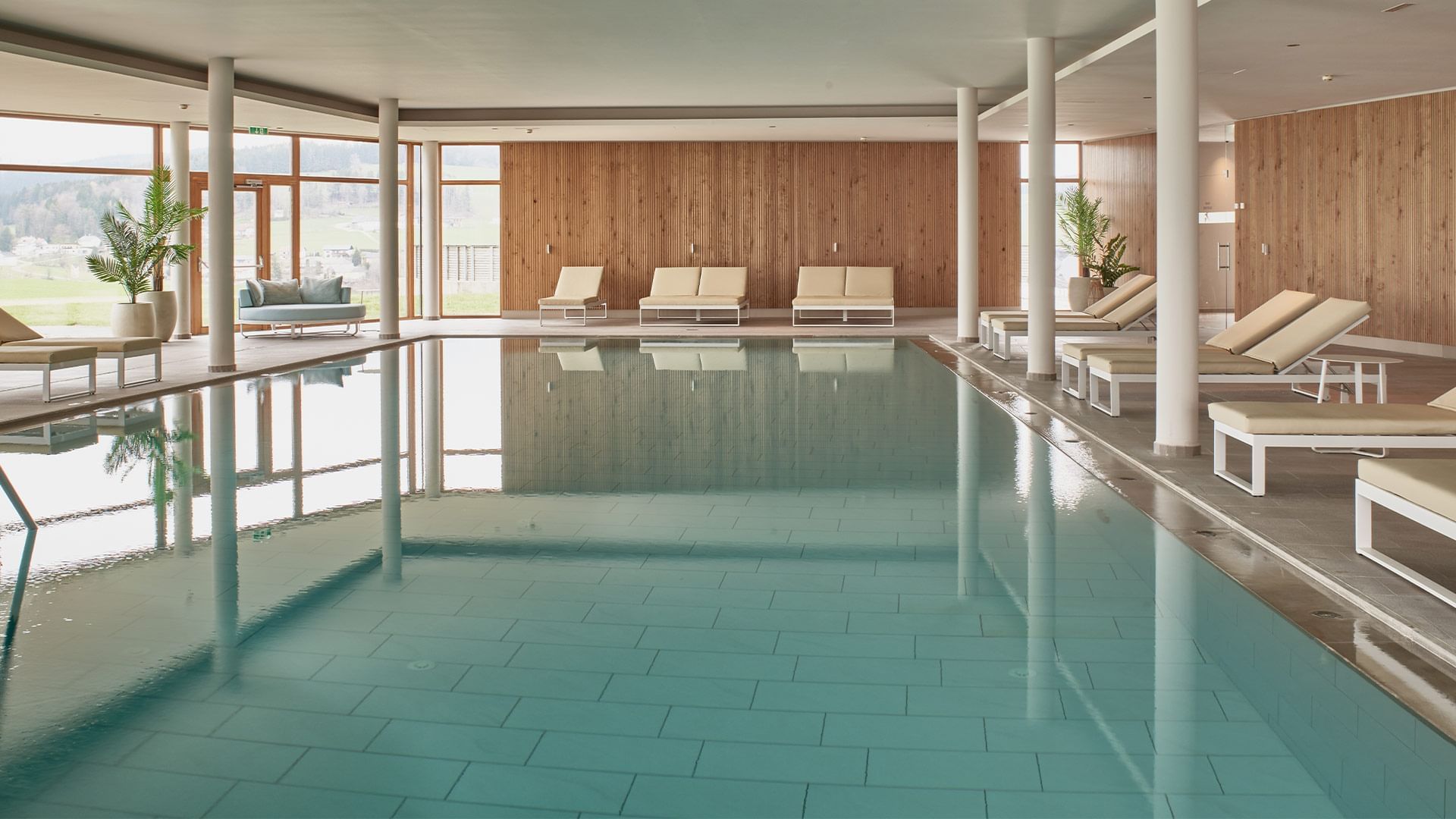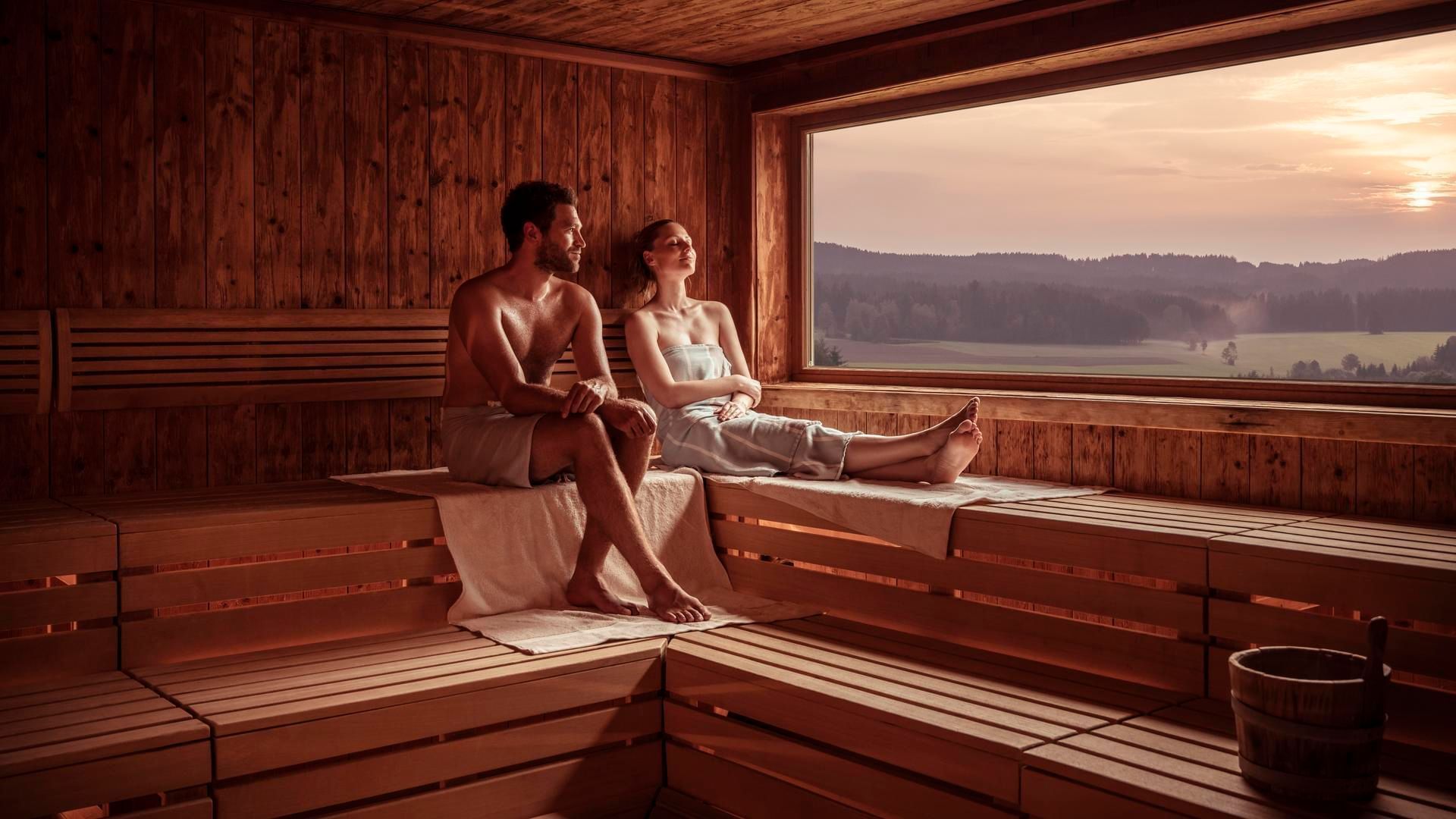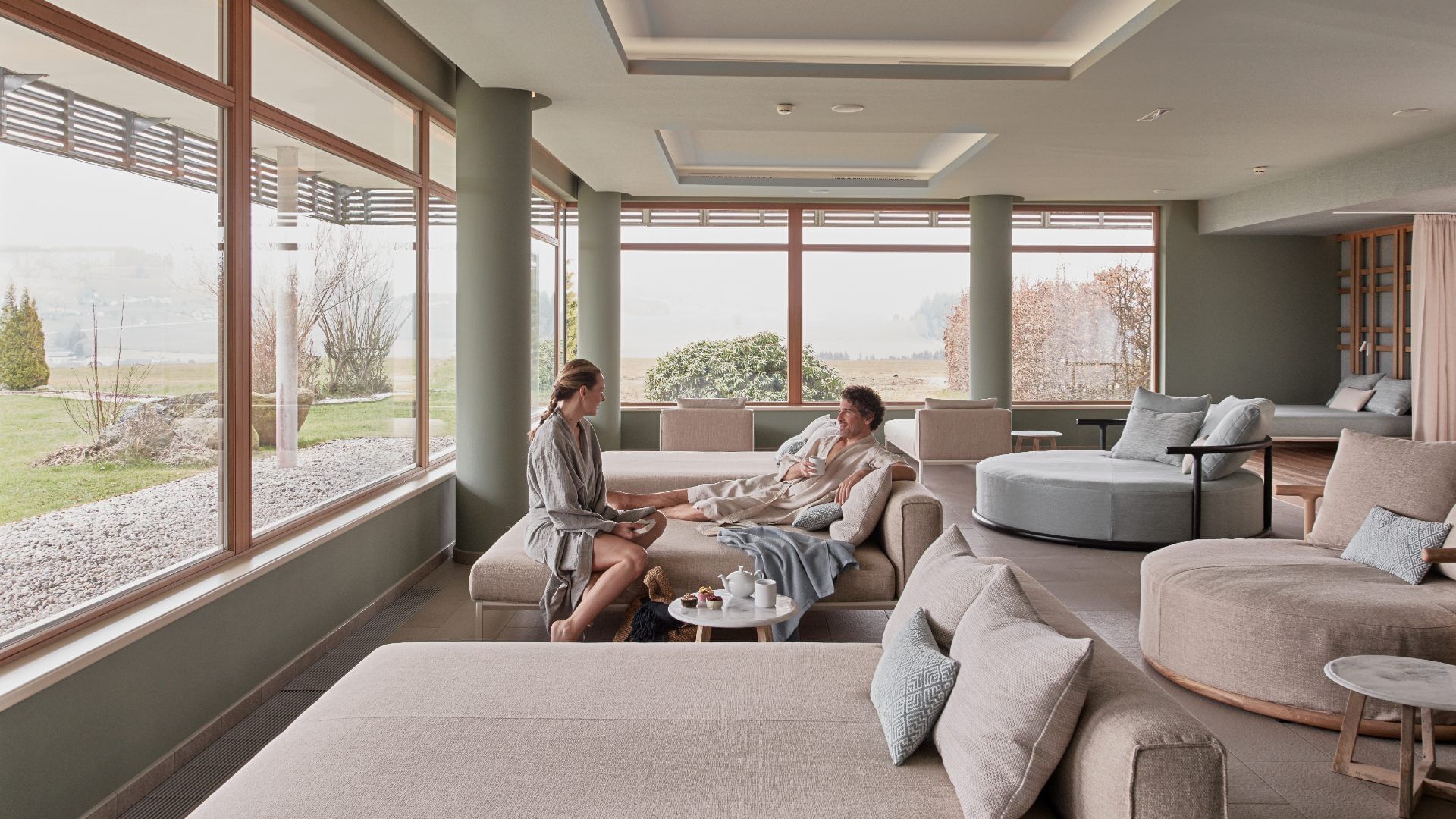 Your Wellness & Spa Hotel
Holistic indulgence oasis in the Mühlviertel region
The closeness to nature of the Falkensteiner Hotel Mühlviertel in Bad Leonfelden is also clearly reflected in the Acquapura Natur SPA. Water, the element of life, is the source of inspiration for the design of the spacious spa area. It stands for deceleration and the rediscovery of one's own strengths, while one simply lets oneself drift and all worries bounce off one. Everything flows harmoniously into one another here and offers a true feel-good retreat for all the senses.
The concept of the Acquapura Natur SPA aims to reach guests on all levels by means of different stimuli. Seeing is stimulated by the wide view of nature, hearing by atmospheric sounds, smelling by means of aromatic oils in the sauna, feeling by means of peeling or ice for rubbing and tasting in the form of herbal teas.
Invigoration, relaxation & active wellness in a natural paradise. A holistic spa experience that harmonizes body and mind and activates your self-healing powers.
Wellness & Spa area across two floors
Indoor pool and heated outdoor pool
Large sauna area with various saunas
Spa garden with mill sauna and barefoot adventure trail
Enlarged and newly equipped cardio fitness room and gym
The Mühlviertel's pure mountain air and sprawling forests
Varied activity programme with indoor and outdoor activities: Circuit training, yoga, Pilates, fascia training, personal training, BBP etc.
Guided sauna infusions
Enlarged and redesigned relaxation rooms
The perfect combination of wellness & nature
Holistic wellness
Indoor pool
7.00 am to 9.00 pm
Outdoor pool
9.00 am to 6.00 pm
Sauna area
10.00 am to 8.00 pm
*weather-related changes possible
Beauty & massages
9.00 am to 6.00 pm
Fitness room
open 24 hours a day