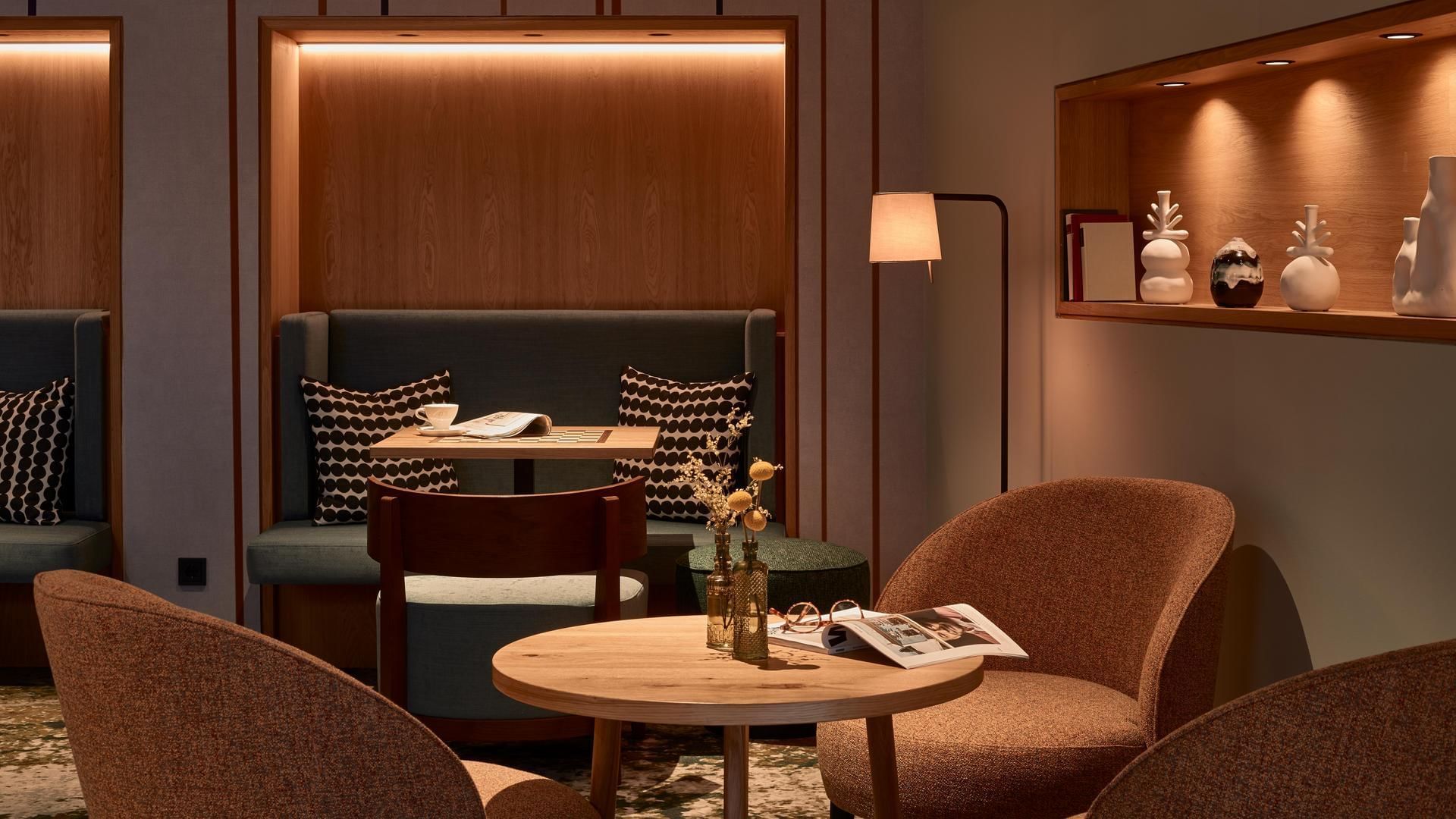 Meetings & Incentives
The key to success
Inviting seminar rooms, flooded with daylight and with a view into nature, air conditioning, free WiFi and the state of the art conference technology all characterise the Falkensteiner Hotel Mühlviertel. These form the best possible conditions for successful meetings, seminars, congresses, conferences, incentives and business events. And at the Falkensteiner seminar hotel in Upper Austria, there are several added extras on top, which make working a real pleasure.
In order to ensure your next seminar, meeting or congress is successful, we have developed seminar flat rates made affordable as possible for you by the organisation. The only information that we need from you is the date, the number of participants and seating arrangements required, together with any special requests.
Our MICE experts are also happy to advise you on the numerous incentives in and around Bad Leonfelden.
If you have any queries, contact us today! We'll plan your next event together at the Falkensteiner Hotel Mühlviertel.
Bavaria & Bohemia (142 m²)
Bavaria (61m²)
Bohemia (81 m²)
Lentia ( 75 m²)
Falkensteiner Seminar Package
Professionalism in holding seminars, a stylish hotel and a dreamlike landscape are just some of the advantages offered by a meeting in the Falkensteiner Hotel Mühlviertel. Guaranteed feeling of well-being and brilliant culinary arts allow you to focus on the most important thing during an event: the subject at hand.
Welcome Coffee
Conference room: Room hire in a bright seminar room corresponding to the group size
Coffee breaks: Coffee breaks, morning and/or afternoon
Meeting drinks: Unlimited conference drinks of choice for each participant
Midday lunch: Indulgence.lunch in the context of an inclusive arrangement incl. drinks with lunch
Seminar equipment: One flip chart, one noticeboard, projector, screen, seminar notepads, biros, presentation case
Welcome home! Host: Personal supervision during your seminar
FULL DAY FLAT RATE
52,00 € per person with overnight stay & 62,00 € per person without overnight stay

HALF-DAY FLAT RATE
42,00 € per person with overnight stay & 52,00 € per person without overnight stay
FIT & VITAL through your meeting
As a conference participant, take advantage of our
weekly activity plan.
With small steps to big
Success through meeting
Team Building & Incentive
Are you planning a team building event or an incentive trip? Then the Falkensteiner Hotel Mühlviertel is the right place for you. We organise and plan your company event exactly as you want it to be, individually and according to your wishes. Both in summer, in autumn and in the cold season, both the hotel and the region around Bad Leonfelden offer everything for a successful event.
Julia Andorfer is a self-employed professional and organisational psychologist, business consultant and coach. As a certified yoga teacher, she also joins yoga philosophy with her psychological background for a holistic, mindfulness-based approach.
In her work, Julia supports and supervises individuals and groups to become aware of their individual strengths and characteristics, to successfully and meaningfully develop their own potential in shaping their lives and to say YES to themselves and their own path.
Our event team is looking forward to welcoming you!